Alameda Brewing
When husband wanted to check out Alameda Brewing for happy hour the other day, I can't say I was overly enthused but at the same time gave it a fair shot. While the food is nothing too out-of-the-box, the brew is delightful, the surroundings cheery and spacious and the service couldn't be more kid friendly. Edie enjoyed the open space and the awesome service was a big plus for her too. Immediately setting out crayons and activities for her, the staff kept Edie occupied and engaged throughout our experience.

Here's why team Eaty Pie liked Alameda Brewing and a sampling of what we got: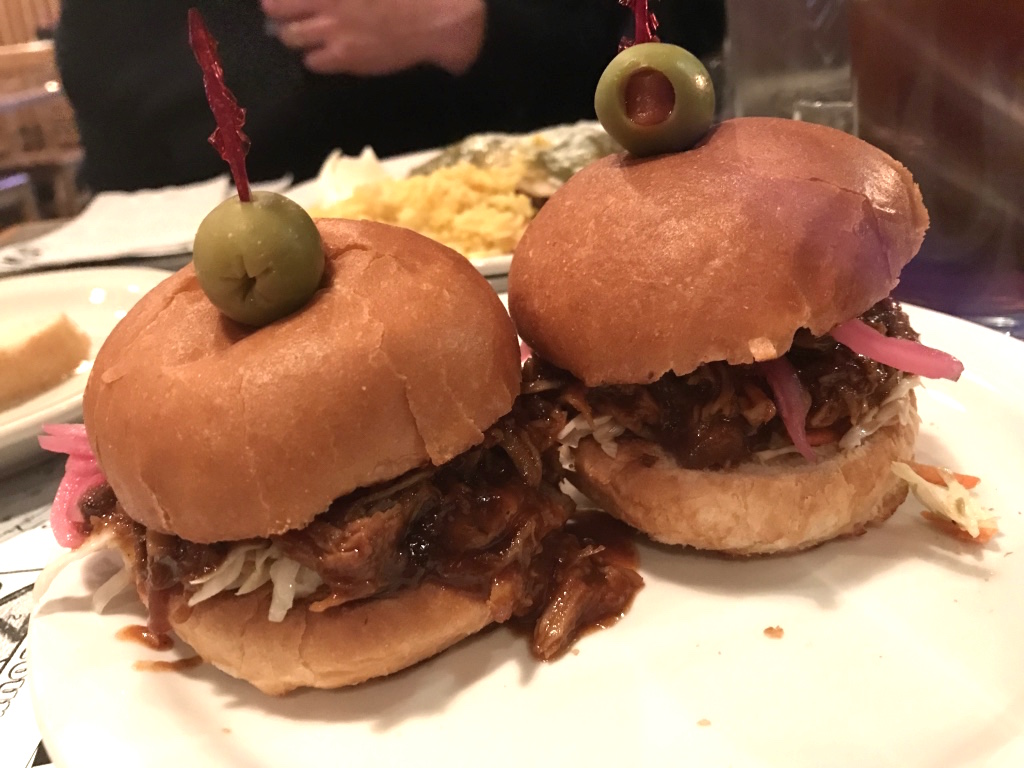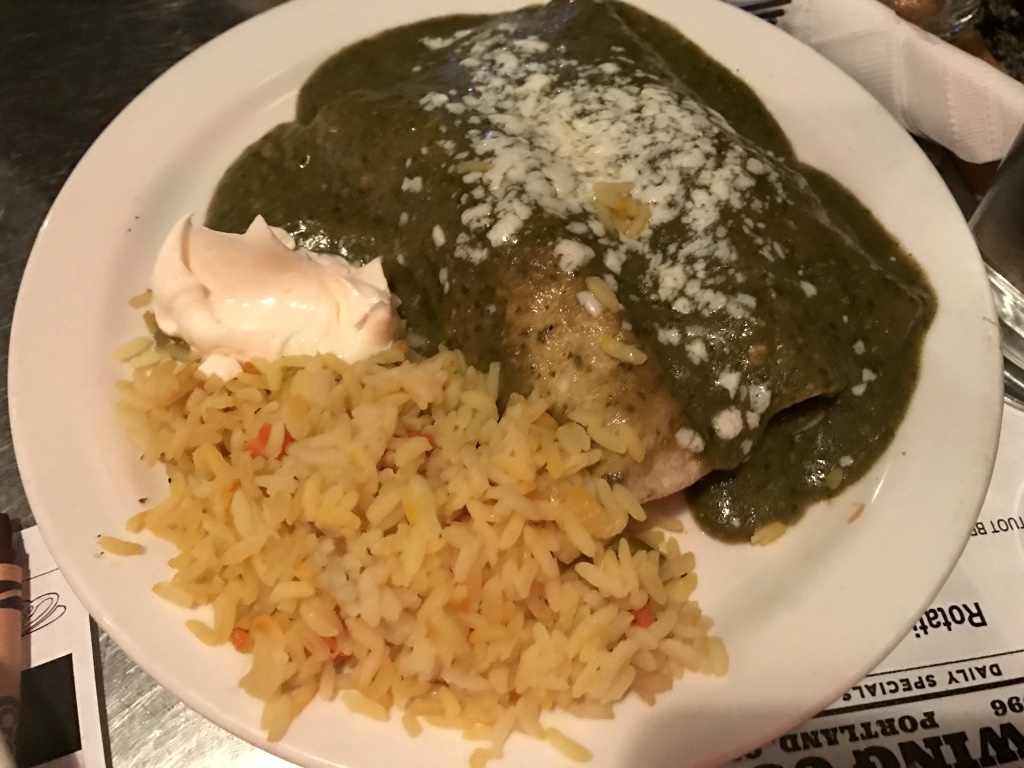 Cajun calamari - A nice way to start our meal, this was a huge portion with nicely crisped pieces of calamari. I can't say I tasted too much Cajun seasoning but it was a good standard rendition of this dish.
Pulled pork sliders - Loving the large portion they offered for happy hour, we each had one slider. The meat was good but they went a little heavy on the sweet BBQ sauce. Edie was begging for one too so I gave her a sampling and she seemed to enjoy the bun, especially.
Pollo enchiladas - Our waitress did a hard sell on these so we took the bait. In retrospect, I wouldn't get them again, as they were way too spicy, even for us.
Brew - The best part of our experience, Alameda's beer options are varied and interesting. I enjoyed the light, citrusy notes of the Klickitat Pale Ale while Dan sipped on the more full bodied Papa Noel Olde Ale..
Grown-up wins
Casual atmosphere - Laid back, comfortable space that's not too crowded - especially on a weekday. The wooden booths are an added plus and create a sense of privacy.
Cheap brew - On Tuesdays, all pints are just $3.50
Great service - I've never seen this level of attentiveness at a brewpub, especially with the kiddos.
Kid wins
Plenty of room - I had a great time running around and saying hi to people. It was fun to see other babies too.
Fun activities - Our waitress put out crayons for me, which I took in and out of their cup, repeatedly
Bread - The bread was soft and airy and I shared a some with mama
Alameda Brewing Co. - 4765 NE Fremont Street, Portland OR. 503.460.9025
Judith Rich