Fire + Stone
Still considered a relative newcomer in terms of the Portland pizza scene, Fire + Stone has always left me feeling happy. The atmosphere is casual, homey and super family friendly. It never gets too crowded, which makes it easy to visit with larger groups, and when the weather is warm, their outdoor seating is a nice option. Aside from their bread and butter, which is pizza, the rest of the menu is excellent too and now the added happy hour offering is a fun option.
Here's why team Eaty Pie loves it, and some of the things we tried: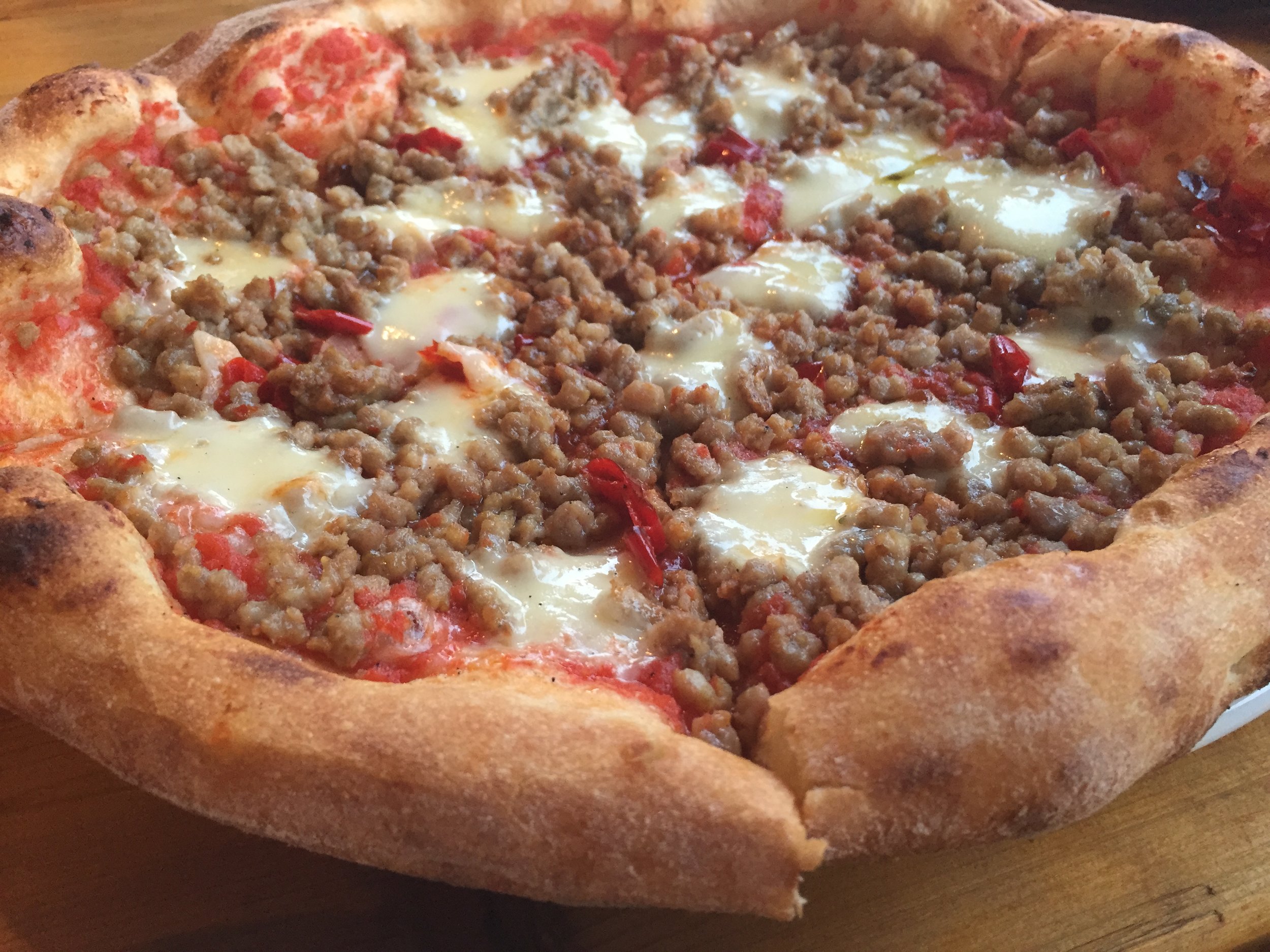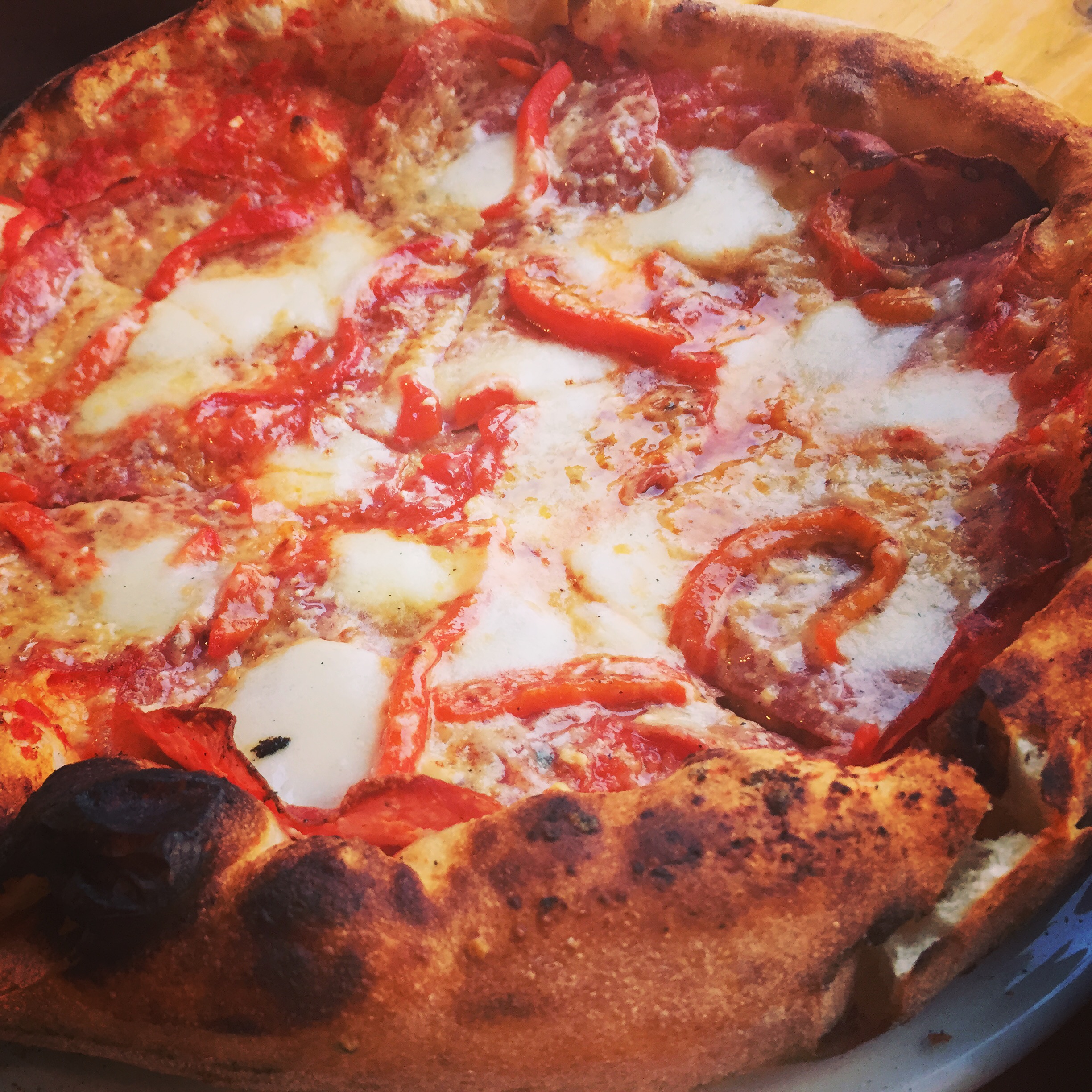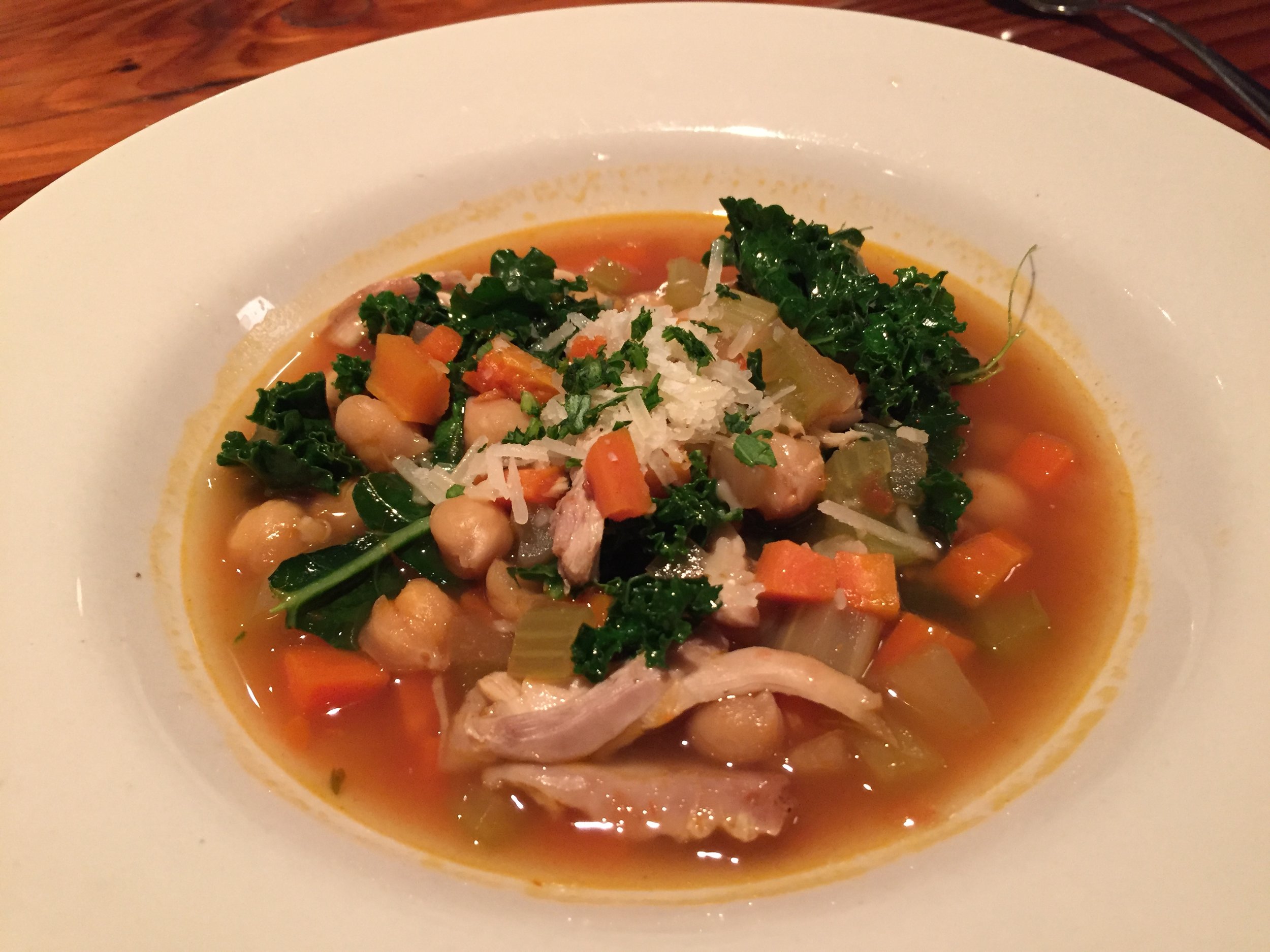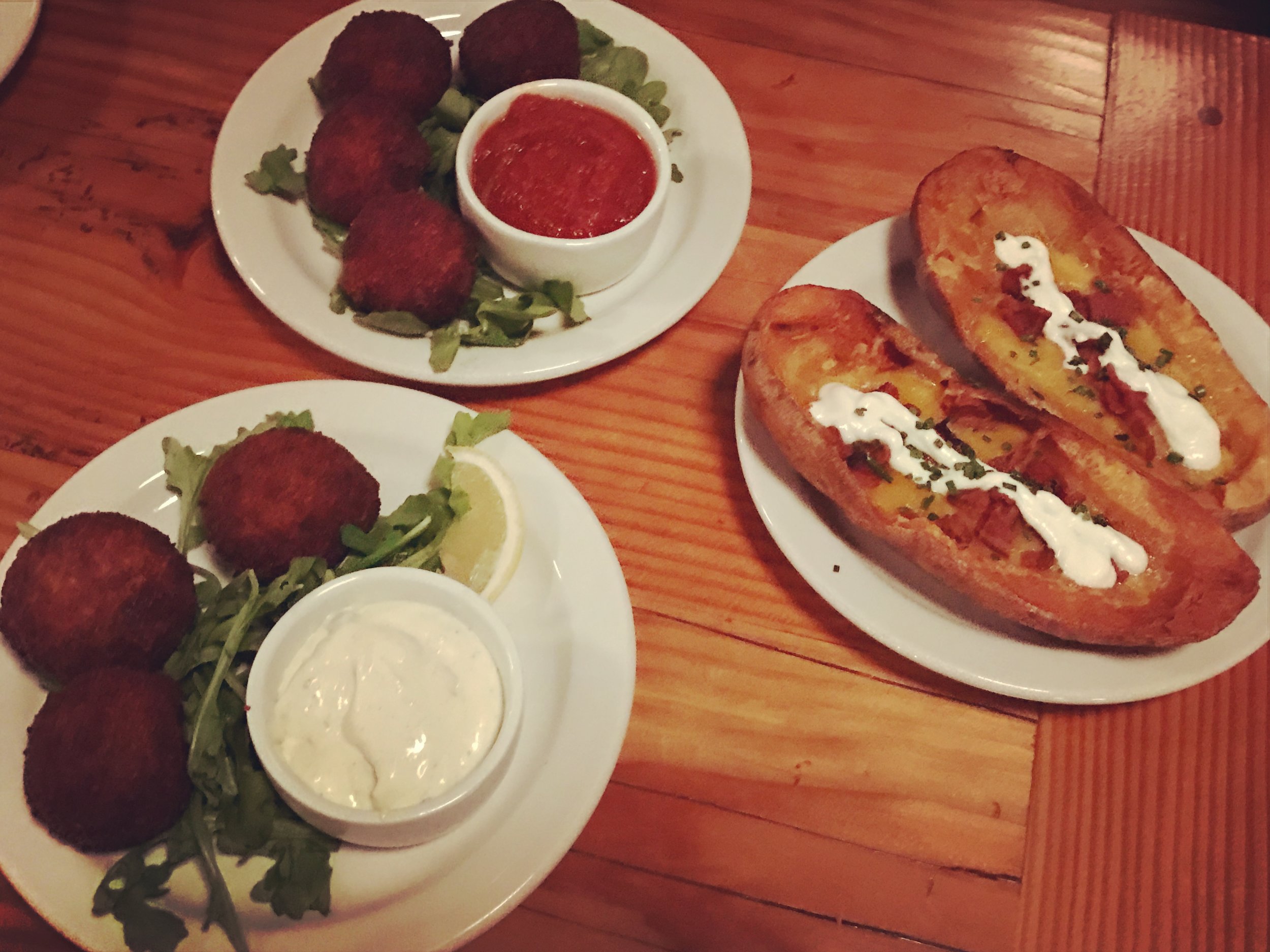 Iceberg salad - This was a nice way to start out our meal, especially since we knew it'd be followed by many starches and dairy. While it was simple, the veggies were prepared nicely and everything tasted fresh.

Stuffed risotto - A huge win for both adults and kids. Edie loved the inside which is saucy and gooey from the cheese. I didn't give her the exterior since it's fried and had to take one for the team and eat it myself.

Minestrone soup - Listed as one of the daily specials, it was done really well and included tons of vegetables, including kale. Pieces of shredded chicken gave the soup more heartiness and the broth was also nicely flavored.

Pizza - There are so many pizzas we've tried over several visits and we all agree that it just keeps getting better. Our favorites include the sausage pizza with thin slices of red pepper and fontina cheese, as well as seasonal pizza topped with kale. However, if you're a traditionalist, the Margherita won't disappoint.
Fresh bread - Aside from all the pizza, Fire + Stone also makes delicious crusty bread. In fact, Jeff their owner specializes in bread making and it shows. Recently getting our hands on some "brown" bread, we devoured it with some almond butter and local jelly. Edie was also a big fan.

Happy hour - Fire + Stone recently launched a happy hour offering on weekdays and weekends. There's lots of great options to choose from including potato skins, delicious meatballs as well as crunchy salt cod croquettes. Margherita pizzas are also discounted and very sharable.

Grown-up wins
Family friendly vibe - You'll notice lots of other families dining here on any given day. You never have to feel self conscious about your kid being too loud or having them walk around. They also have plenty of high chairs.
Great beers on tap - I'm always glad to see a nice selection of local beers on tap from IPAs to porter to cider and everything in between. The cocktail list isn't lacking either.
The pizza - Like I said, the wood fired pizza just keeps getting better and better. I prefer the more inventive combinations with various cheeses, veggies and even honey.
Excellent service - We've never had bad service here and especially with the kiddos. Everything is brought out quickly and we always feel well taken care of.
Kid wins
Plenty of space - I like roaming around this roomy restaurant and meeting the other kids (and babies!)
Nice waitstaff - We usually get the same hostess and she always tells me how big I'm getting. Our waiter brings bread for me to munch on soon after getting comfy.
Favorite food - The rice balls! They're gooey and super cheesy. Mom makes sure to blow on them so I don't burn my tongue.
Fire + Stone - 3707 NE Fremont Street, Portland OR. 503.719.7195
Judith Rich