Tiffin Asha
Yesterday was Mother's Day, which was a total treat in so may ways. For one, my family took me out for a delicious Indian brunch at Tiffin Asha - an innovative South Indian restaurant, specializing in homemade dosas and non traditional chutneys, pickles and "powders." There were so many enticing things on the menu, it warranted me asking the staff for their opinion. Even classics such as lassis were done differently, made with sweet ripened bananas instead of the traditional mango. While you'd think the kids may balk at the food, it was the opposite - even my 7 month old took some voracious bites! Here are more details on why Team Eaty Pie loved our experience: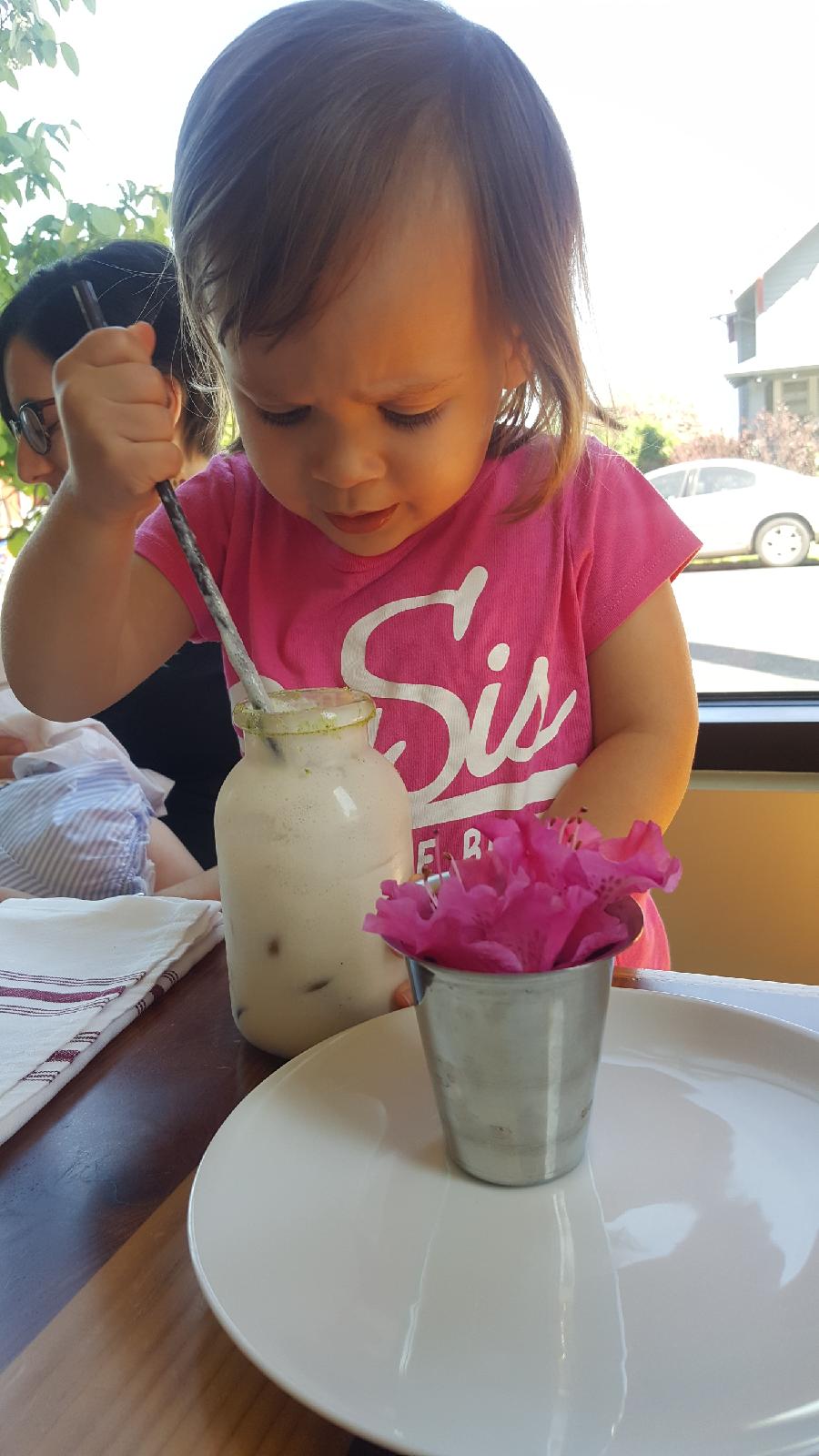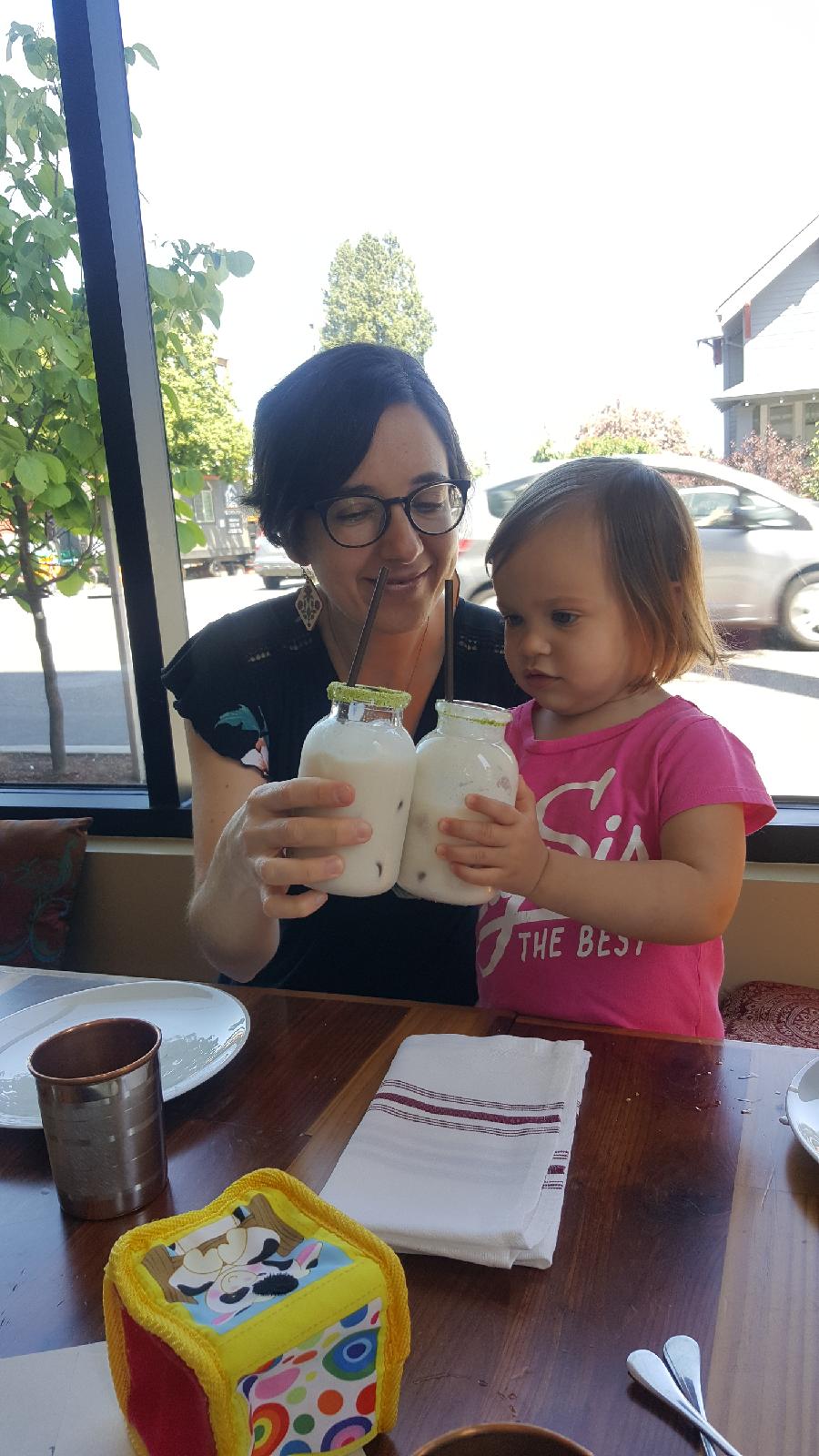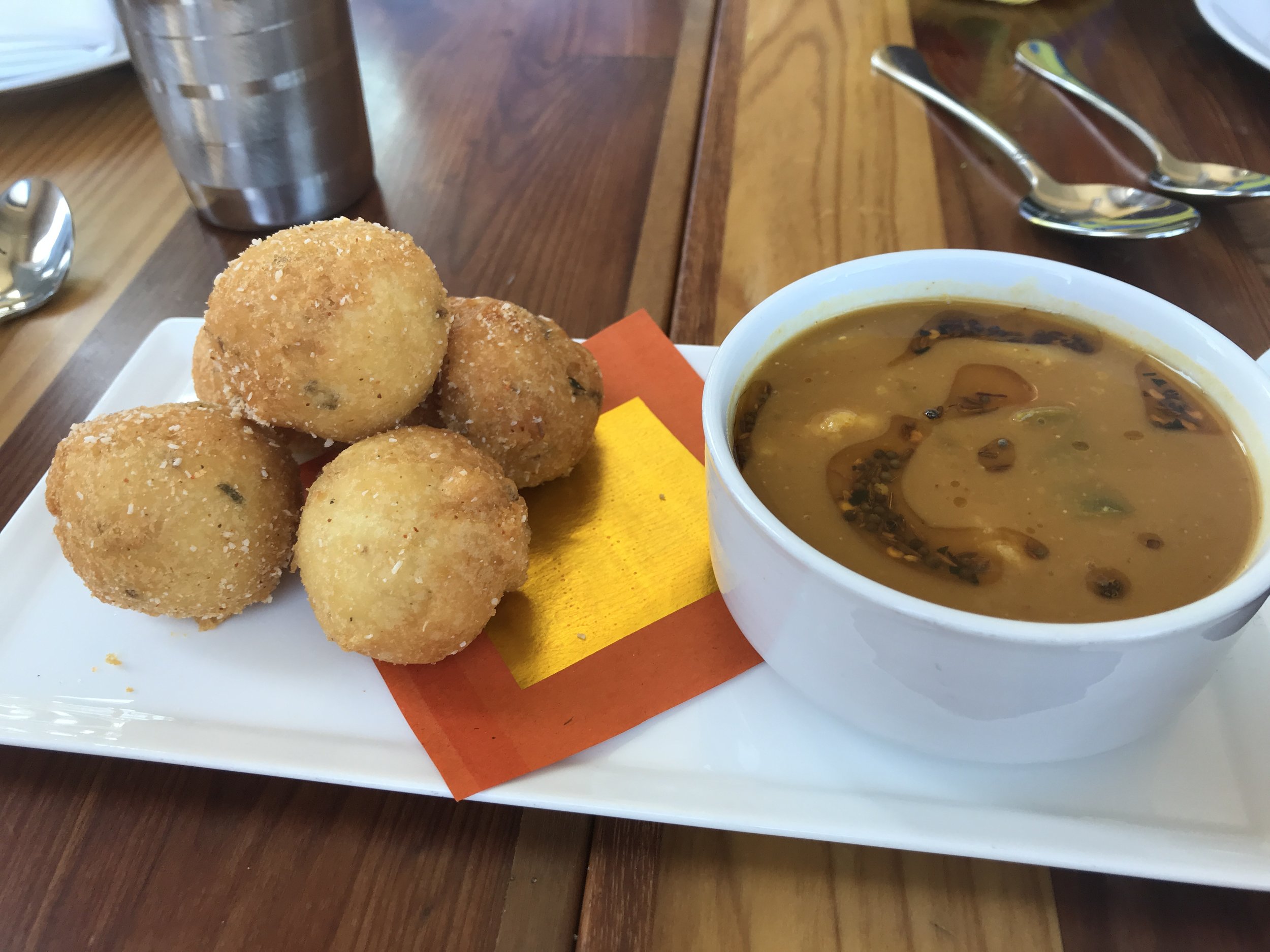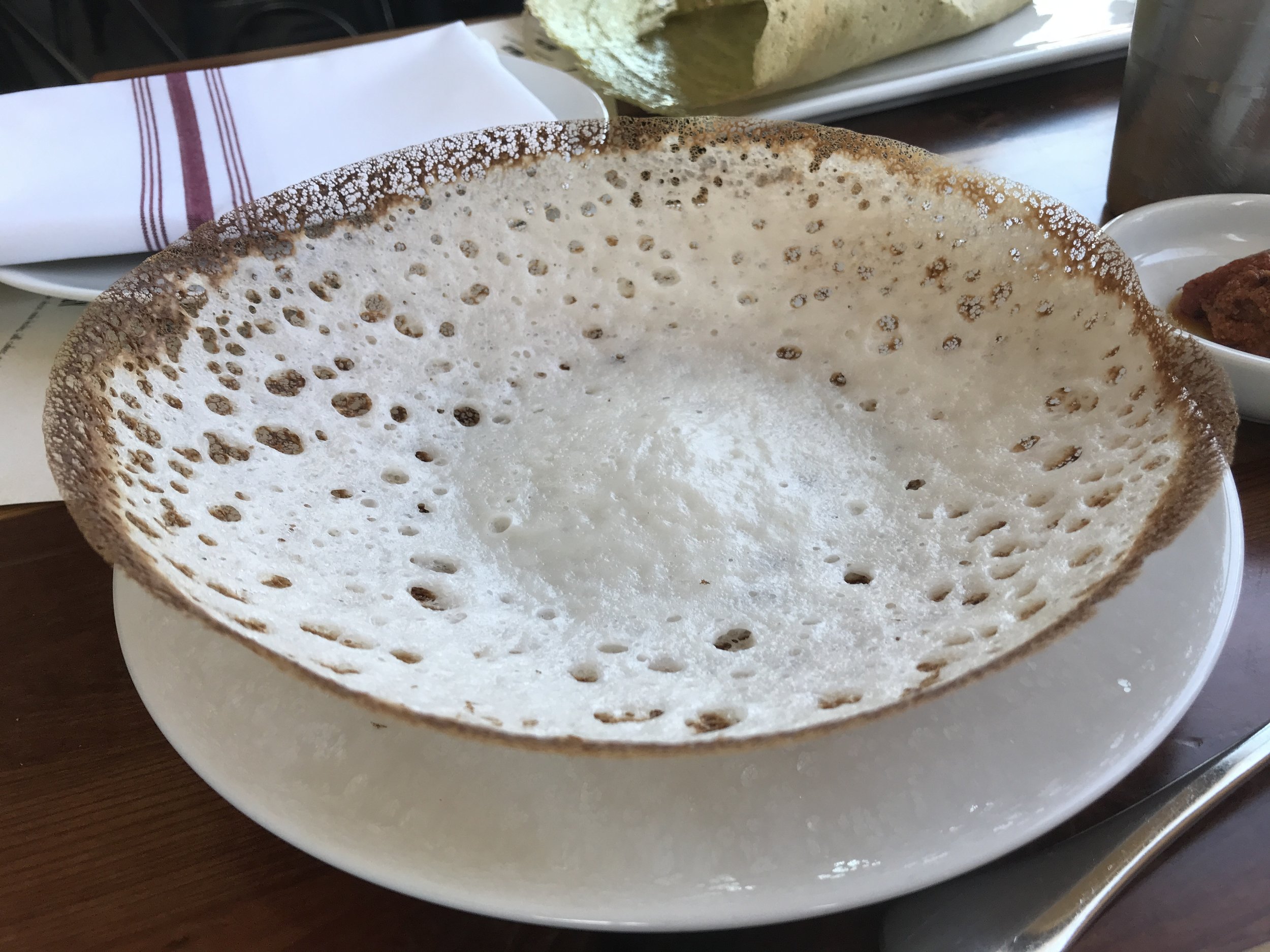 Vada Holes - We technically ordered these for Edie but ended up snagging a few bites because they were so gorgeous. Think of them as savory donut holes that are sprinkled with coconut chili fleur de sel. Served with a warm sambar and peanut sauce, they were highly addicting.
Curried Eggs - Hubby ordered the Mother's Day special and he totally won the food lottery. This dish was absolutely gorgeous and had phenomenal flavors. Not only were the eggs cooked perfectly and oozy on the inside, the green curry was very flavorful and served as the perfect dipping sauce.

Pesarattu - Since this place is known for their dosas, I just had to try one and this particular one came recommended. Even though it was huge and looked impressive, I was sad that it didn't have anything inside of it. While it served as a nice dipping vehicle, it was too plain on its own.
Appam - We ordered a side of this pancake, which was one of the more impressive things on our table. In the shape of a bowl, we had fun dismantling it and devouring its fluffy, coconutey middle.

Banana Lassi - Anything but a traditional lassi, this one was made with sweet, ripened bananas. The drinking glass was coated in lime dust, which was fun to scrape off with our fingers. The minute Edie saw my drink, she had to have it, so we ended up ordering two. Needless to say, they both went down easy.

Grown up wins
Exciting menu - Most of the items on the menu require an explanation, but that's the fun of it. What winds up on your plate will likely make your eyes and tastebuds very happy.
Reservations - We loved that they take reservations, especially on busy restaurant days such as Mother's Day.
Fast service - It was great to see that we didn't have to wait long for any of the food or drinks to come out. Everything felt very expedient.

Kid wins
The elephants & cushions - I liked that this restaurant was decorated with little and big elephants. It was fun playing with some of them and also putting my head down on the comfy cushions.
Banana lassi - Mommy got this drink and I liked it so much that I took it from her. We then had fun spreading the lime dust on our noses with our fingers.
Appam & rice - The bowl pancake thing was cool. I liked all the holes in it and that I could break it apart. I also loved Daddy's rice and had fun making a mess of it (that Mommy later cleaned up).
Tiffin Asha - 1670 NE Killingsworth St, Portland OR. 503.936.7663
Judith Rich