Grassa
Last week, Edie and I spent some unexpected time Downtown, which resulted in an impromptu lunch at Grassa. I thought of Grassa as a good respite from our busy morning, and the fact that they offer simple counter service is always a plus for me. Their menu is entirely made up of pasta, and that's a beautiful thing - both for the grown-ups and the kiddos. Sure they have popular kid classics such as spaghetti and mac 'n cheese, but they also have sophisticated options for the grown-ups such as squid ink pasta, carbonara, homemade pappardelle and more. Here's why team Eaty Pie enjoyed our experience: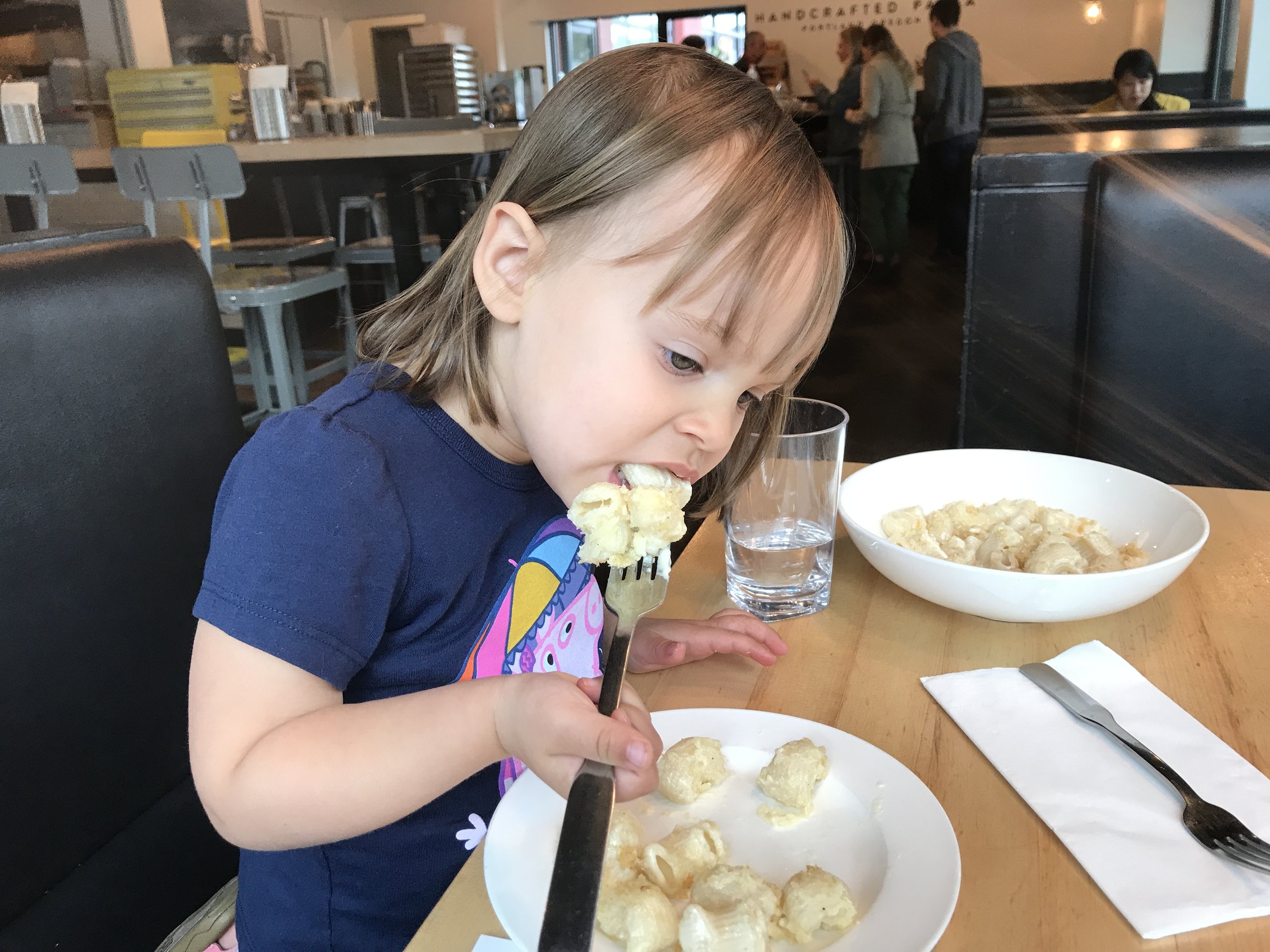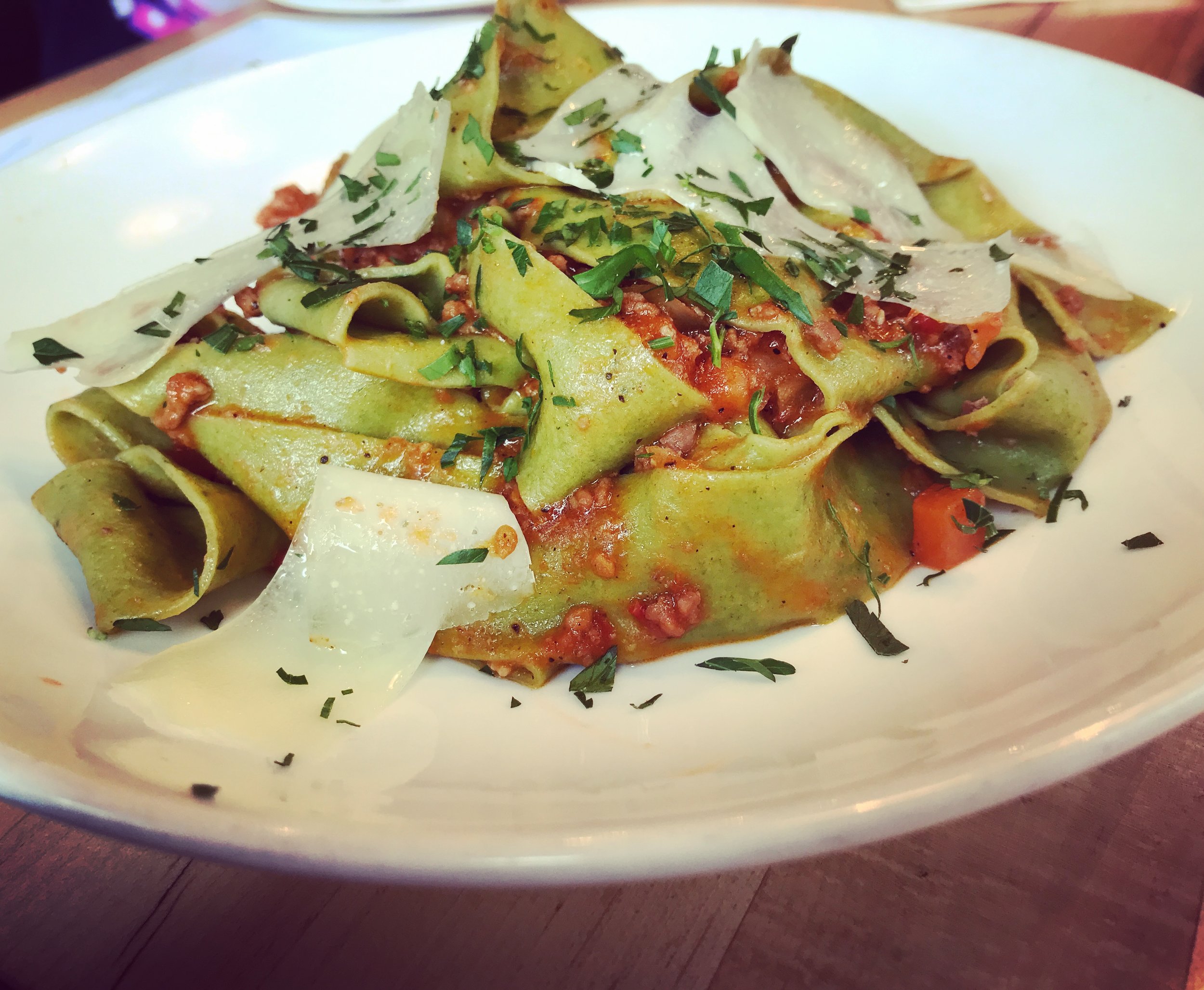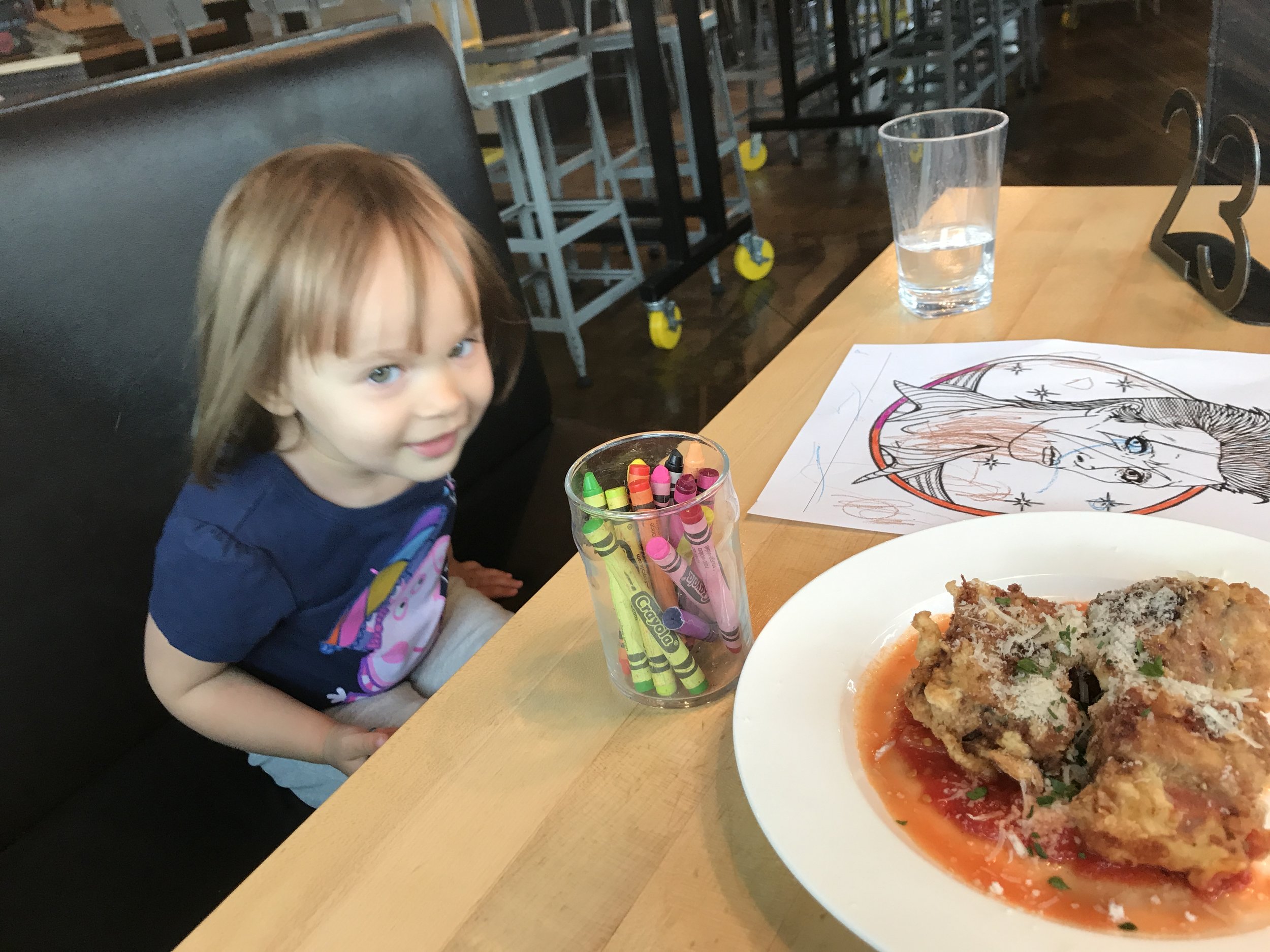 Eggplant Parm Bites - I love me some eggplant parm and I thought Edie would too. Unfortunately, this wasn't a hit for the kiddo because it was too "complicated," and the sauce was too spicy. It was a win in my book though and for just $6, it offered great value.

Kid's mac n' cheese - Grassa offers both a kid-friendly mac n' cheese, as well as an elevated version with pork belly. We went with the former and it was delicious. Super duper cheesy and creamy, Edie loved the shape of the pasta shells. We had fun stacking the pasta from her big plate on to her little plate and then gobbling it up. Since the portion was large and each bite so filling, we ended up taking a lot of it home.

Spinach Pappardelle Bolognese - I have a hard time turning down a Bolognese, so I was eager to try this. It didn't disappoint in the least, and the fresh spinach pasta was my favorite. They didn't skimp out on the sausage in the Bolognese, and the sauce was also very tasty, boasting a nice kick.
Grown up wins
Lots of choice - Even though their menu isn't huge, there's plenty to choose from, satisfying your carnivores, vegetarians and even vegans.
Quick service - Grassa offers counter service, which is convenient when dining with kids. Also being that it's pasta and is quick to prepare, you can expect to get your food within 10-15 minutes of ordering.
Quality - I love that everything is made in-house and that the pasta tastes super fresh.
Kid wins
The booths! - I loved the booth seating because I got to spread out and do my coloring before the food arrived.
Mac n' cheese shells - It was fun to stack the shell pasta on my fork, and then stuff it into my mouth. The cheese was white and super yummy.
Watch pasta being made - Mama and I watched as the pasta man put dough into the pasta machine and it came out in squiggles. And then it all fell into this big tray!
Grassa - 1506 NW 23rd Avenue, Portland OR. 971.386.2196
Judith Rich