Tillamook Creamery
Visiting the Oregon Coast recently was a blast, and especially because we got a first taste of the brand new Tillamook Creamery visitor's center. In the making for over a year now, the new visitor's center boasts a gorgeous facility with lots of space, interactive elements, free samples and a self guided tour. Never having been in the old space, it's tough to compare it to anything but I can tell you that the new space is worth a visit for the whole family. Here's the scoop (ha!) about our experience and why Team Eaty Pie enjoyed our visit: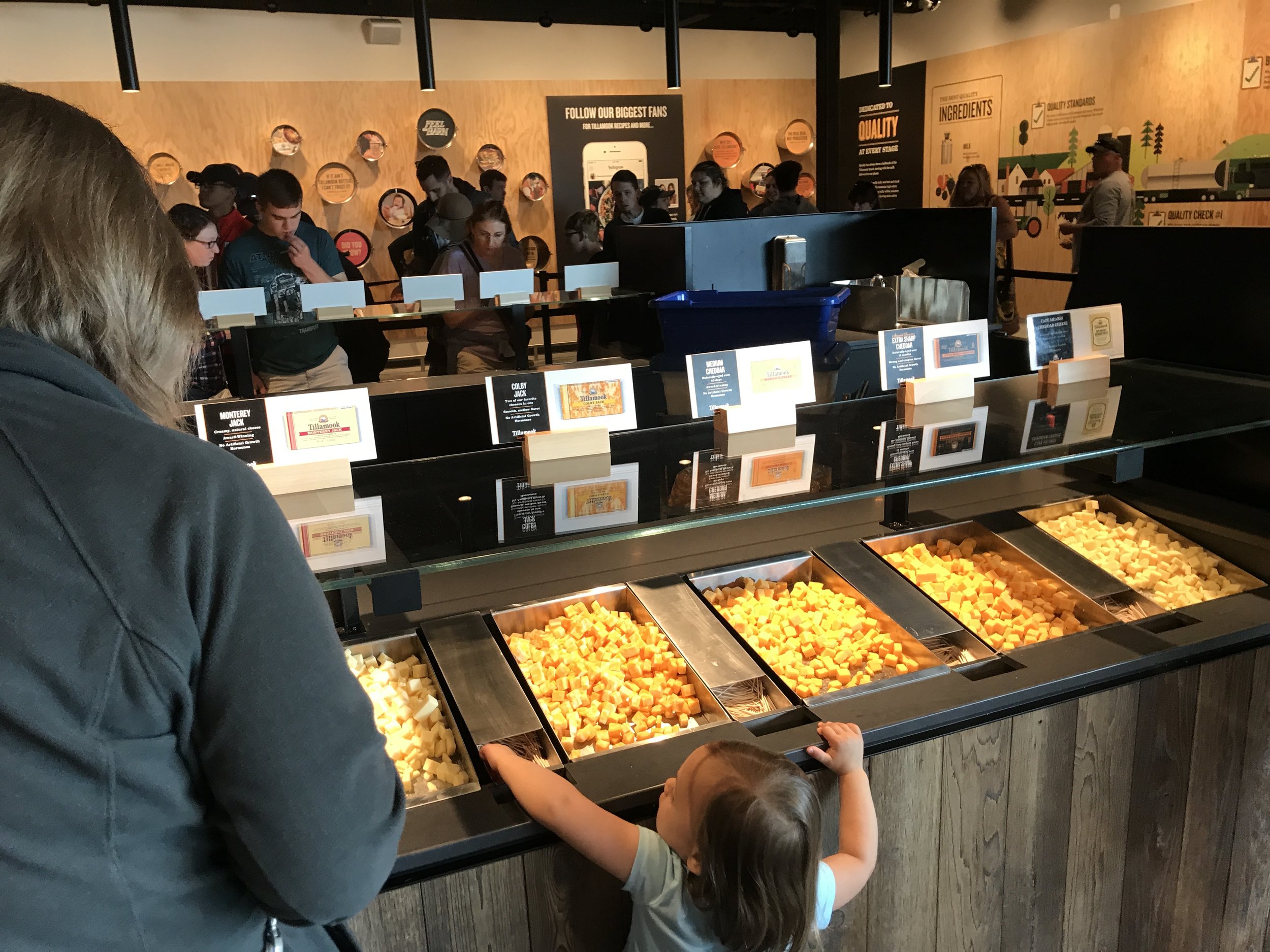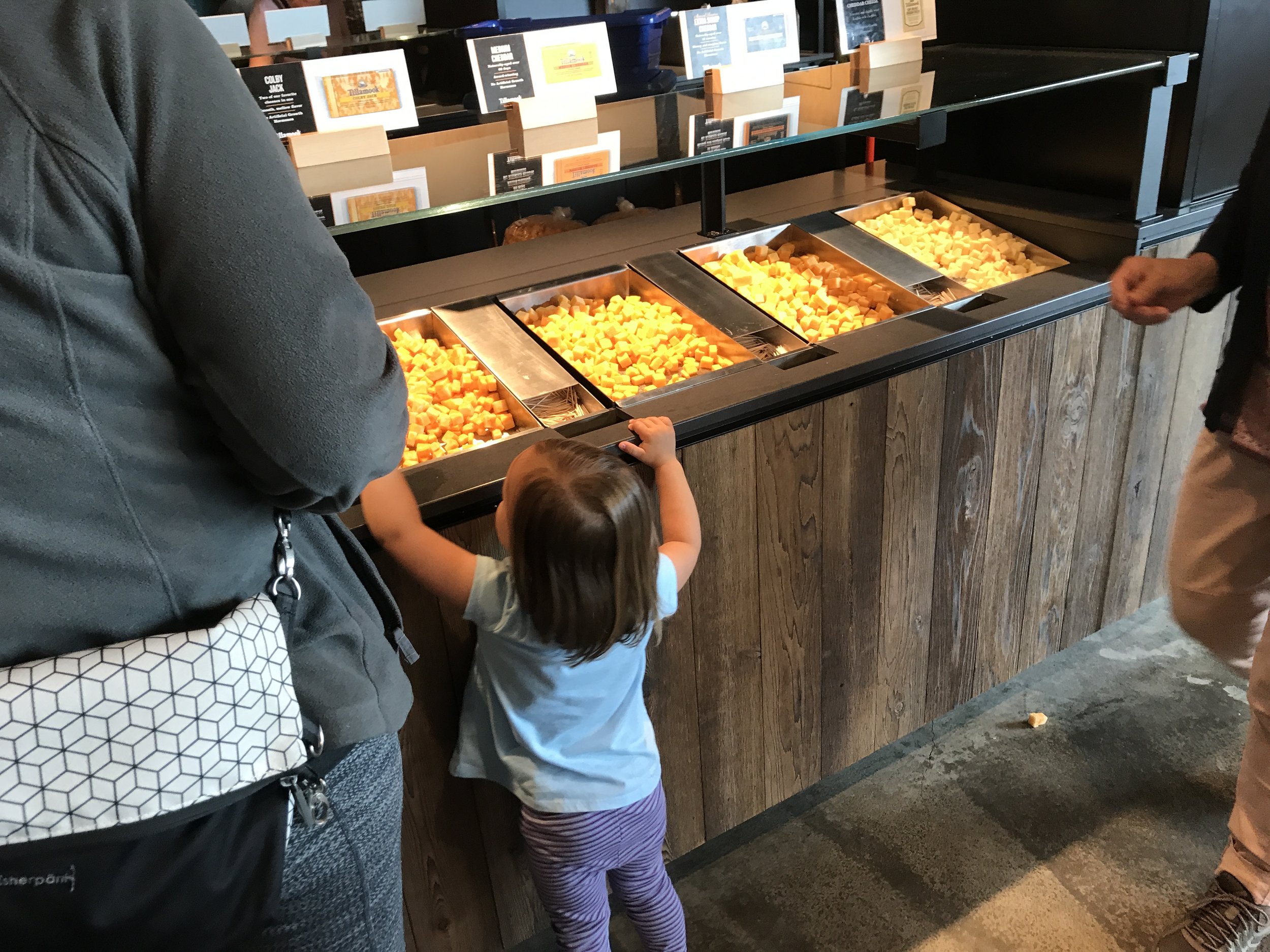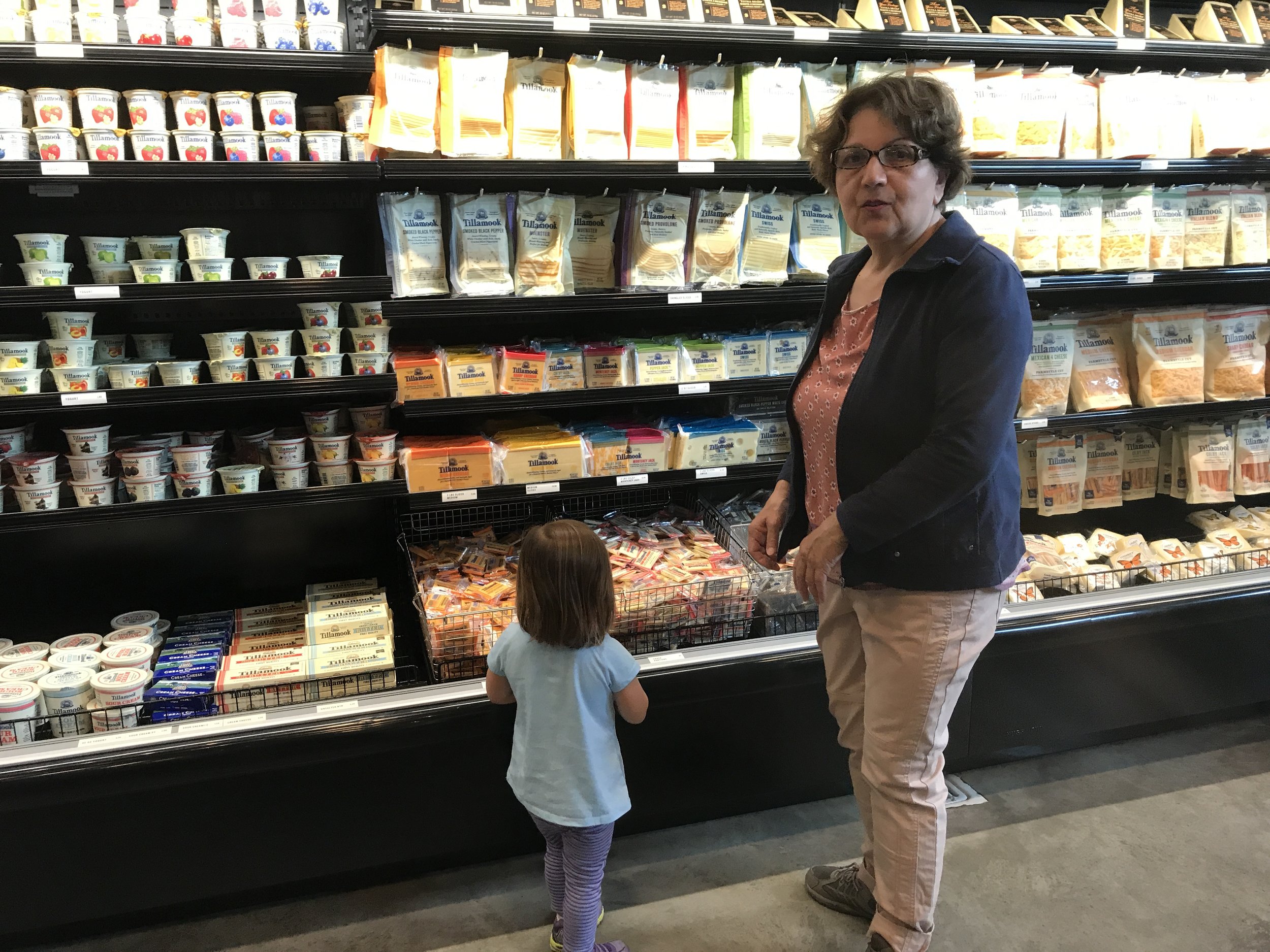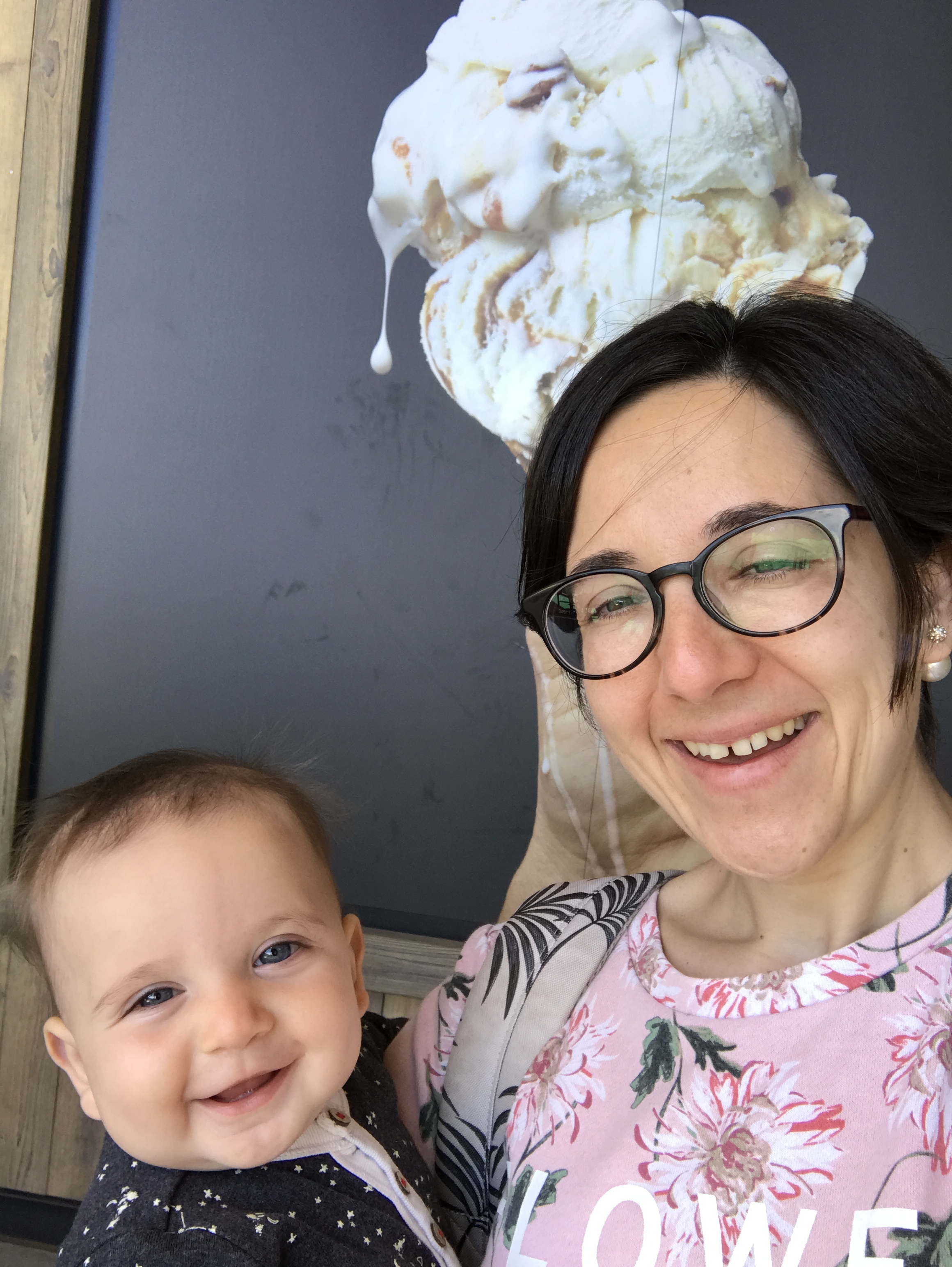 The Grounds - As soon as we got to the Tillamook visitor's center, I knew we were in for a treat. The outside of the new building is ultra modern, with huge floor to ceiling windows that show off its equally sleek interior. Greeted by a giant picture of a cow, the entrance of the building offers a conversation starter and gets everyone excited for what's inside.

Once you come in, you're immediately in sensory overload. Pictures of farmers and cows, interactive displays, samples of cheese and ice cream and a gift shop that'll get anyone's spending juices flowing. A highlight for Edie and me was the upstairs area where you got to observe the cheese making process. I like that they explained each part of the process and you got to observe not only how cheddar cheese is made but also the equipment and the people involved in making it. At the end of the journey, you can sample about 5 or 6 different varieties of cheese.

The Food - There's an extensive food court with the famous ice cream counter that boasts an indoor and outdoor service area. Pro tip - if you choose to come to the creamery during peak hours, use the outside service window, as the lines are significantly shorter. The food lines on the other hand will be out of control during prime time lunch hour (between 11:30 a.m. - 1:30 p.m.). Another pro tip - if you're planning to have lunch at the creamery, try to do it before noon. Eleven o'clock seemed to be a great time to order lunch food, as there were no lines and plenty of space to sit.
Part of the fun is in the actual dining space and the long, communal tables, allowing for lots of cross conversation. It's easy to get chatting with your neighbors, even if you didn't know them when you first sat down. Everyone is in a good mood and friendly because let's face it, how can you not be with a bowl of delicious ice cream in front of you?!

Kid wins
I loved all the big pieces of cheese we got to taste. I kept reaching for seconds and thirds and mommy didn't event stop me.

The big store downstairs was a lot of fun. I loved choosing different cheeses for mommy to buy and kept putting more and more in her basket.

The ice cream was the best! I got a huge scoop of campfire s'mores ice cream and finished it to the last bite.

I also loved feeding the baby cow her bottle - but it was just a pretend cow!
Grown-up wins
Same as the kiddos - the ice cream was simply awesome! While it's not free anymore, as it used to be, the portions are ginormous. One portion can easily feed 2 people.

We loved the interactive displays upstairs that teach you about the cheese making process

The gift shop is truly awesome - so many varieties of cheeses and the prices are competitive

The sleek design of the visitor's center is worth the visit. It's visually pleasing, functional and really enhances your experience.
Tillamook Creamery - 4165 Highway 101 North, Tillamook OR. 503.815.1300
Judith Rich