Homemade Berry Sorbet
With temperatures getting toastier, I'm always thinking of different ways to introduce healthy snacks and desserts into our repertoire. The other day, I stumbled upon a simple 2 ingredient fruit sorbet on Tasty and decided to give it a try. YUM! Not only is it fun to make, it's inexpensive, low maintenance and pretty healthy too. I encourage you to experiment with different fruits besides berries - ripe honeydew, cantaloupe, and maybe even avocado!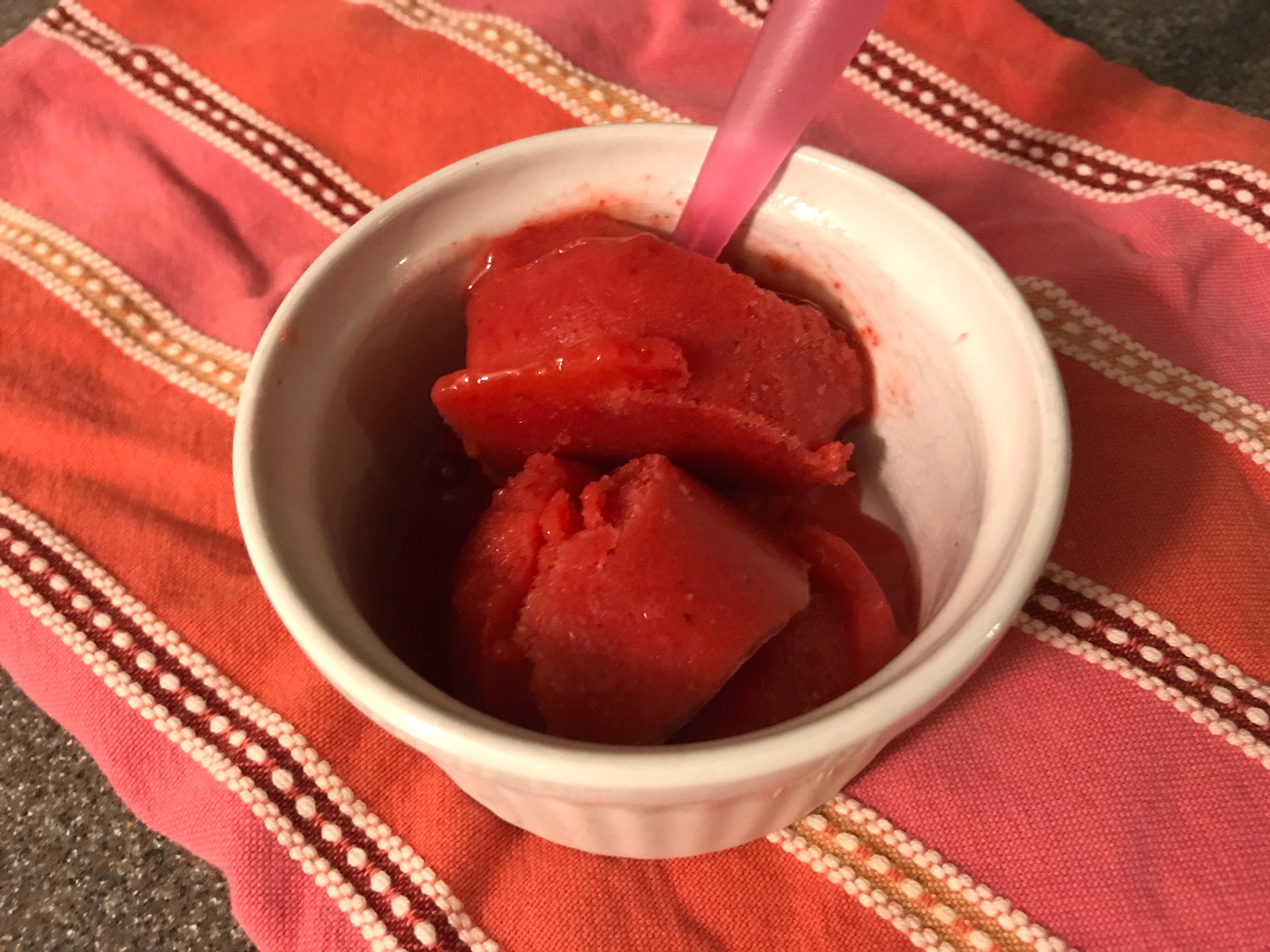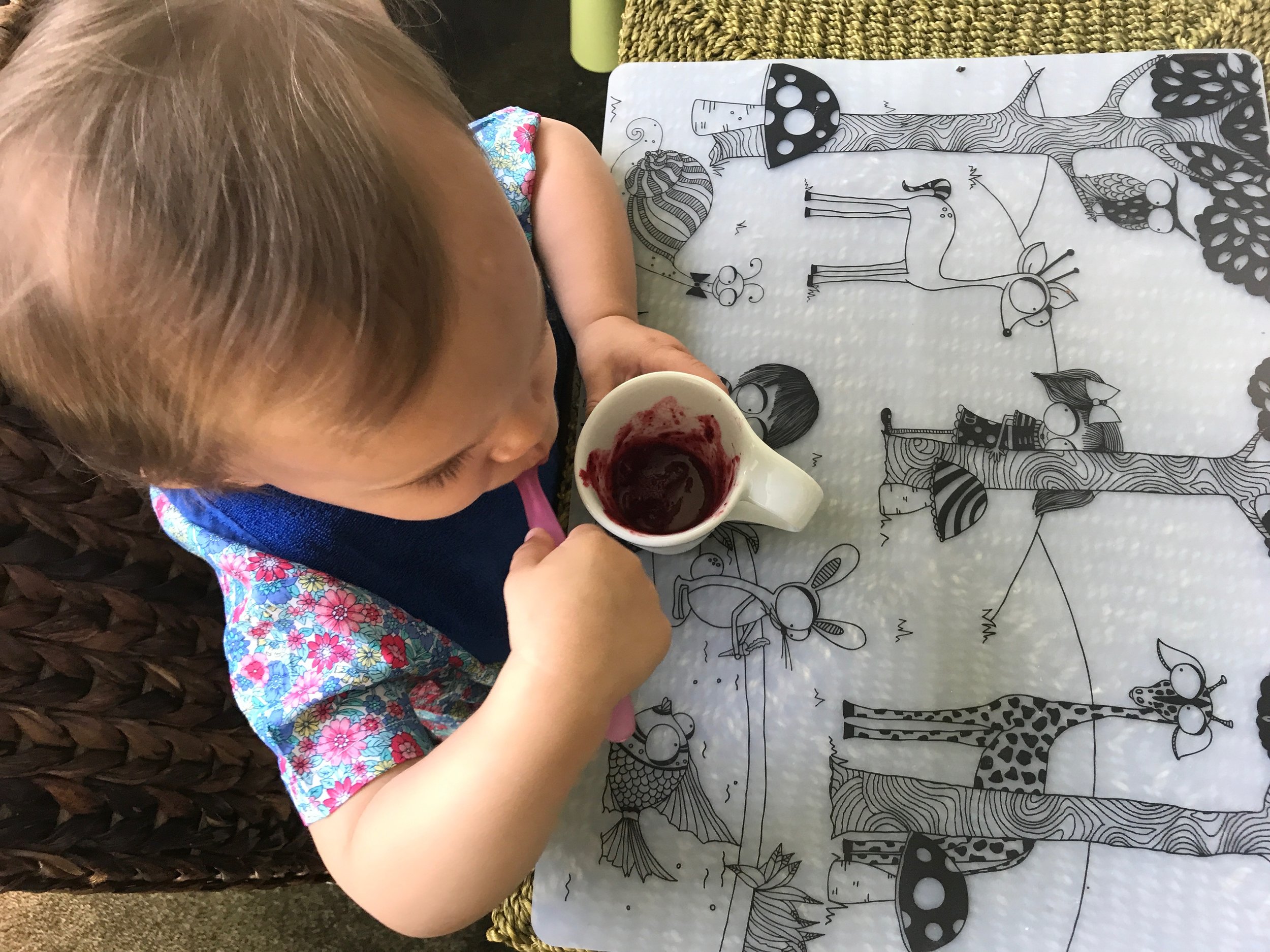 Homemade Berry Sorbet (serves 4)
Prep time 10 minutes. No cook time.

Ingredients:
1 lb of berries of your choice
1/4 cup of good quality honey

Directions: (as adapted from Tasty recipe)
Freeze berries for 5-7 hours or overnight. Place berries in food processor and add a little bit of water if necessary. The consistency should be smooth and should resemble a sorbet. Add the honey and combine well. Place into a plastic or glass container (I like to use recycled gelato containers so it feels authentic) and freeze for 4-5 hours or overnight.
If your sorbet is too hard, let sit on counter for a few minutes before serving. Top with your favorite fixins such as granola, nuts, seeds, etc.
Kid wins:
Tastes like ice cream - Mama gave me this "ice cream" right after dinner, and I loved how sweet it is!
Fun spoons - It's fun to eat this dessert because mama serves it to me with a little spoon that came from an ice cream shop.
Cold - I like to eat this after coming back inside from playing in the sun.
Grown-up wins:
Easy to make - I can't stress how easy this is to put together. All you need is a spare 10 minutes, a good food processor and some fresh fruit. I think you can even omit the honey, as the fruit is sweet enough.
Healthy - With no sugar added, this is a healthy way to satisfy a kiddo's sweet tooth.
Adults love it - Nothing kid-like about it, everyone will enjoy this healthy treat, as both hubby and I have been devouring it after dinner each night.
Judith Rich