Shake Shack
On a recent family vacation to South Florida, the fam and I just had to make a lunch stop at Shake Shack - one of my favorite NYC-based burger joints. Edie had yet to try it, but I knew it would be a sure hit and I wasn't wrong. From the fun, quirky atmosphere, to their kid friendly menu, and tons of sensory things for kids to take in, our lunch turned out to be a key highlight of our trip. We even ran into some unexpected wildlife friends (black ducks!) which made the kiddos very excited.

Here are some other reasons why team Eaty Pie loved our experience: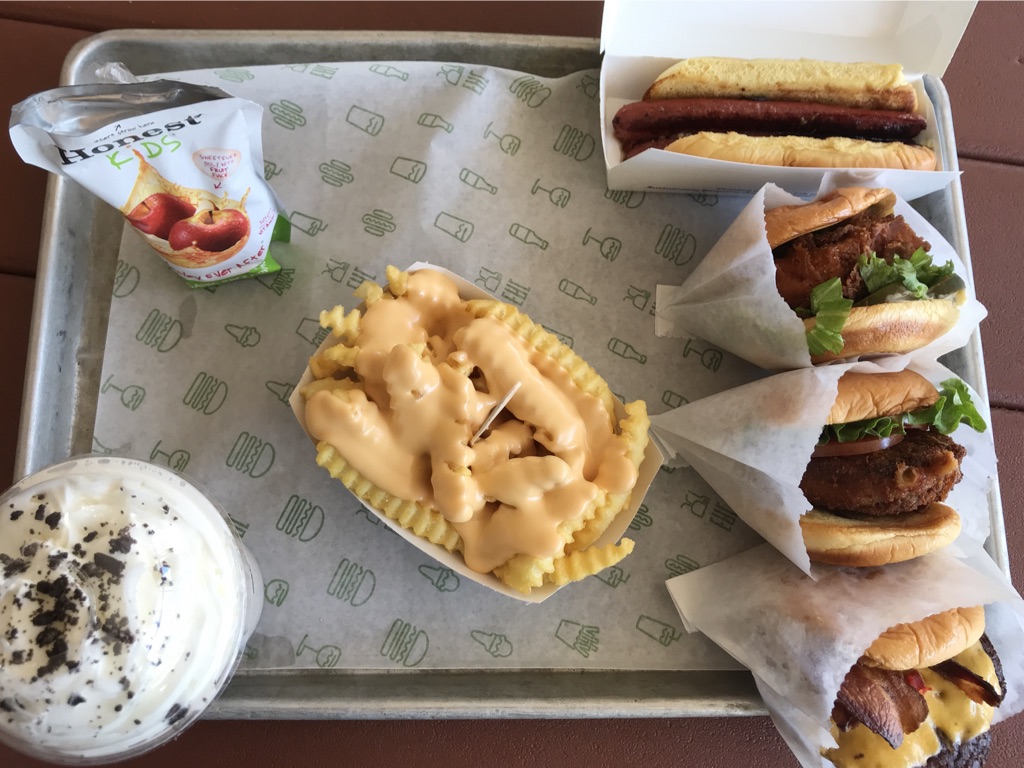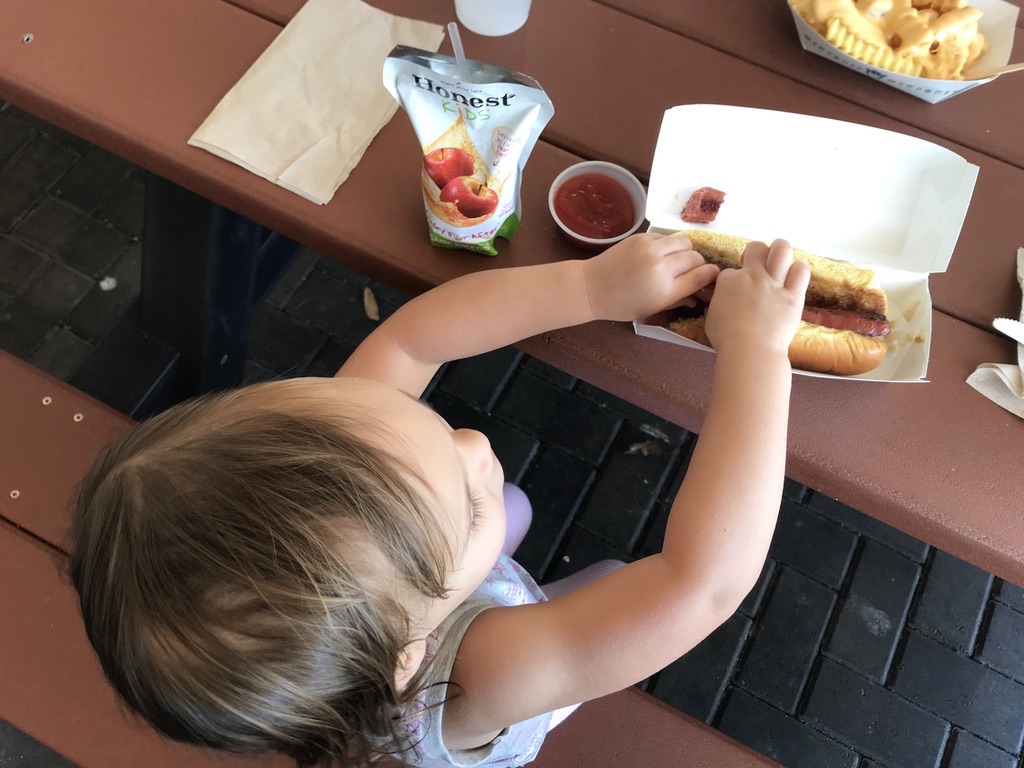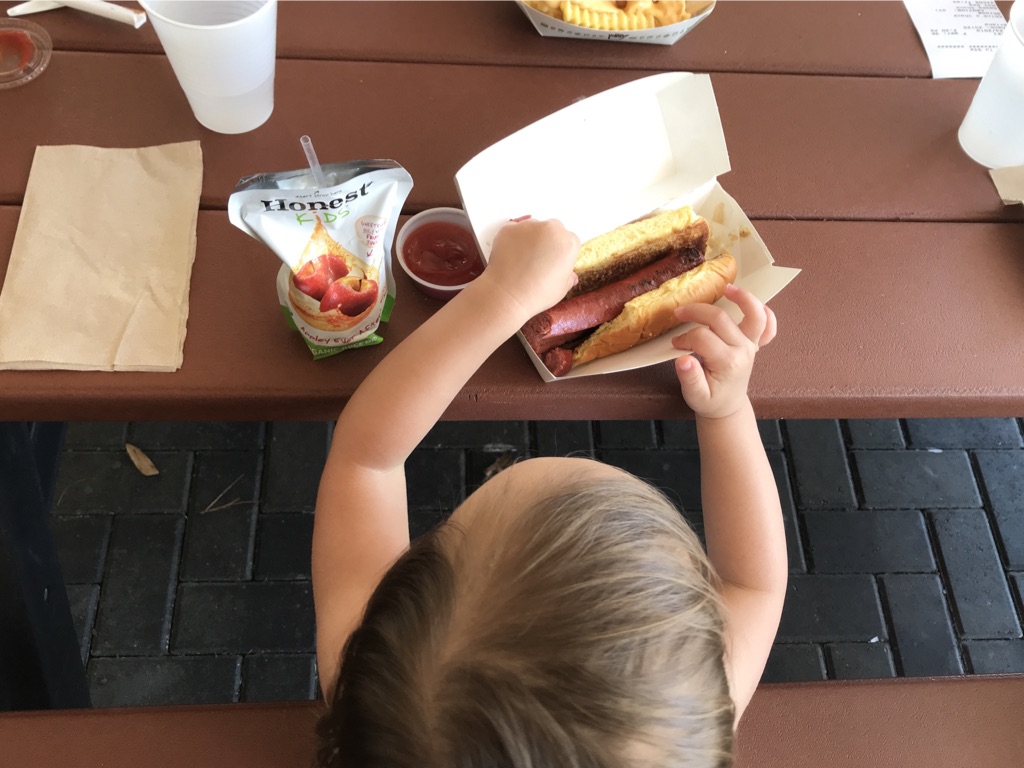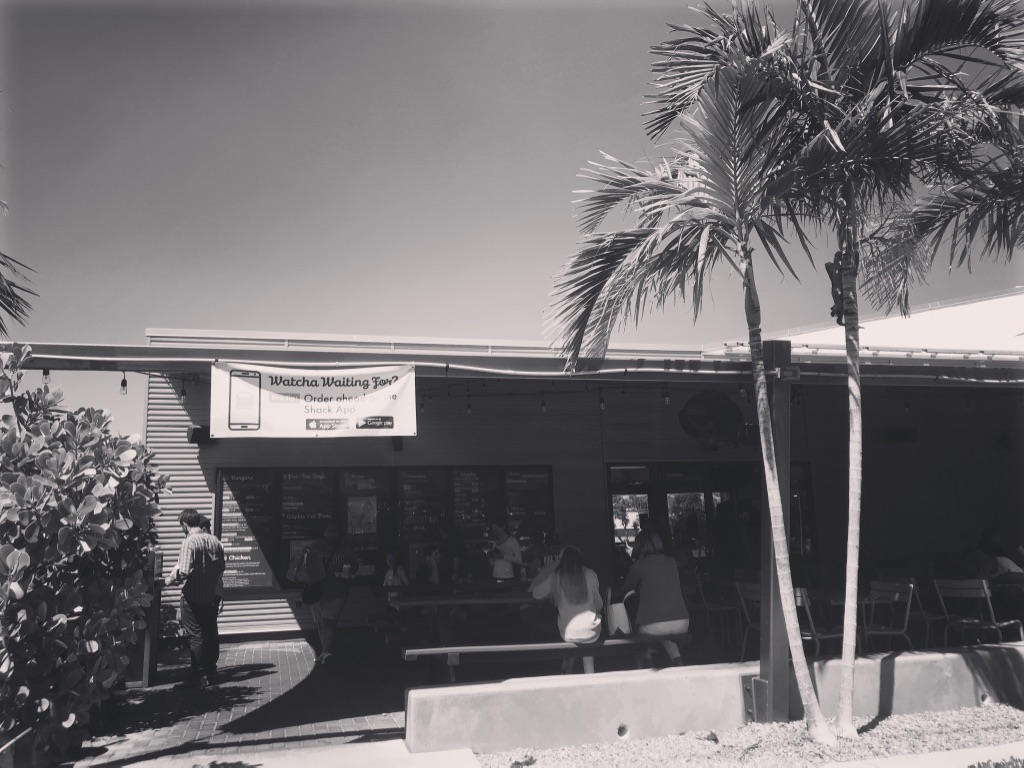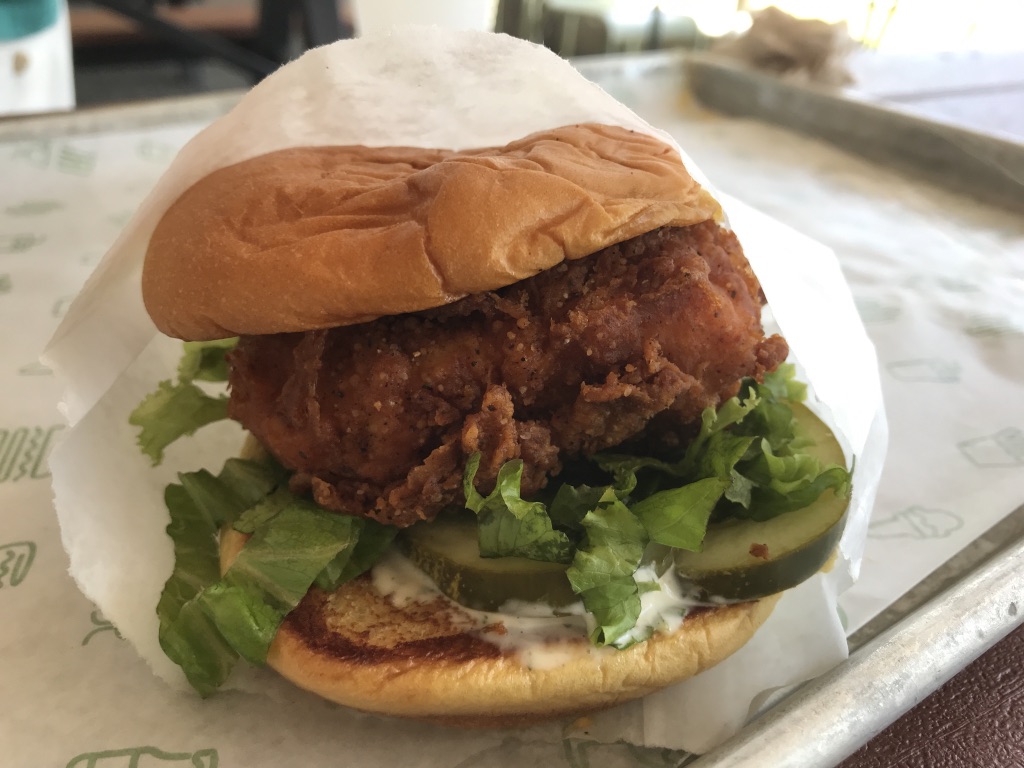 'Shroom Burger - A totally non-traditional thing to get here, hubby chose it, as he's a vegetarian. He sang its praises, and this is saying a lot, since he's not a mushroom lover.

Hot Dog - Even though Edie was asking for a burger, I opted to get her a hot dog and was glad that I did. She enjoyed everything about it, including the soft bun and the beefy frank which she ate with gusto.

Chick'n Shack - I decided to go for their fried chicken sandwich, which was delicious and moist inside but still didn't hold a candle to Chick-fil-A. Next time, I'll stick to what Shake Shack does best - the burgers!

Cheese fries - Such a nostalgic side, these crinkle fries bring you back in time to elementary school in the best possible way. The gooey cheddar/American cheese topping is the proverbial cherry on top.

Mint chocolate chip vanilla shake - Even though I didn't try this, my dining companions devoured it and said it was worth every calorie.

Grown up wins
Dependable menu - No matter which Shake Shack you go to, you'll find the same delicious menu and it'll be served up just the way you remember it. It's a sure thing!
Fast service - Even if lines are long, I love the ever-expedient service. Our food was ready in a mere 10 minutes, which is so perfect when you're hungry!
Great outdoor seating - This particular Shake Shack offered a great outdoor area with long picnic tables that allowed you to spread out. There's also plenty of shade that protects you from the hot Florida sun.
Kid wins
Same menu - I liked that I got to order off the same menu as mommy and daddy, instead of something so limited for the kiddos.
The condiments - There are many things you can dip your food into, but my favorite "tool" was the ketchup dispenser. Mommy let me push the button and I filled up everyone's ketchup cup. So fun!
Surprise visitors - There was a biiiiiig black duck with a bright red beak that visited our table. I stared at her and said "shoo" but was secretly glad she came to visit.

Shake Shack - 1400 Glades Road, Boca Raton FL. 561.923.0847
Judith Rich