Coquine
It's been a while since I've visited Coquine but every time I go back, I quickly remember why I love it so much. Everything is SO GOOD! While simple, they use high quality ingredients that are impeccably presented and the flavors never disappoint. Instead of making it a big family affair, it was just Layla and I today, having a casual mother daughter brunch. I couldn't have asked for anything better.

Here's what we got and why we liked it so much: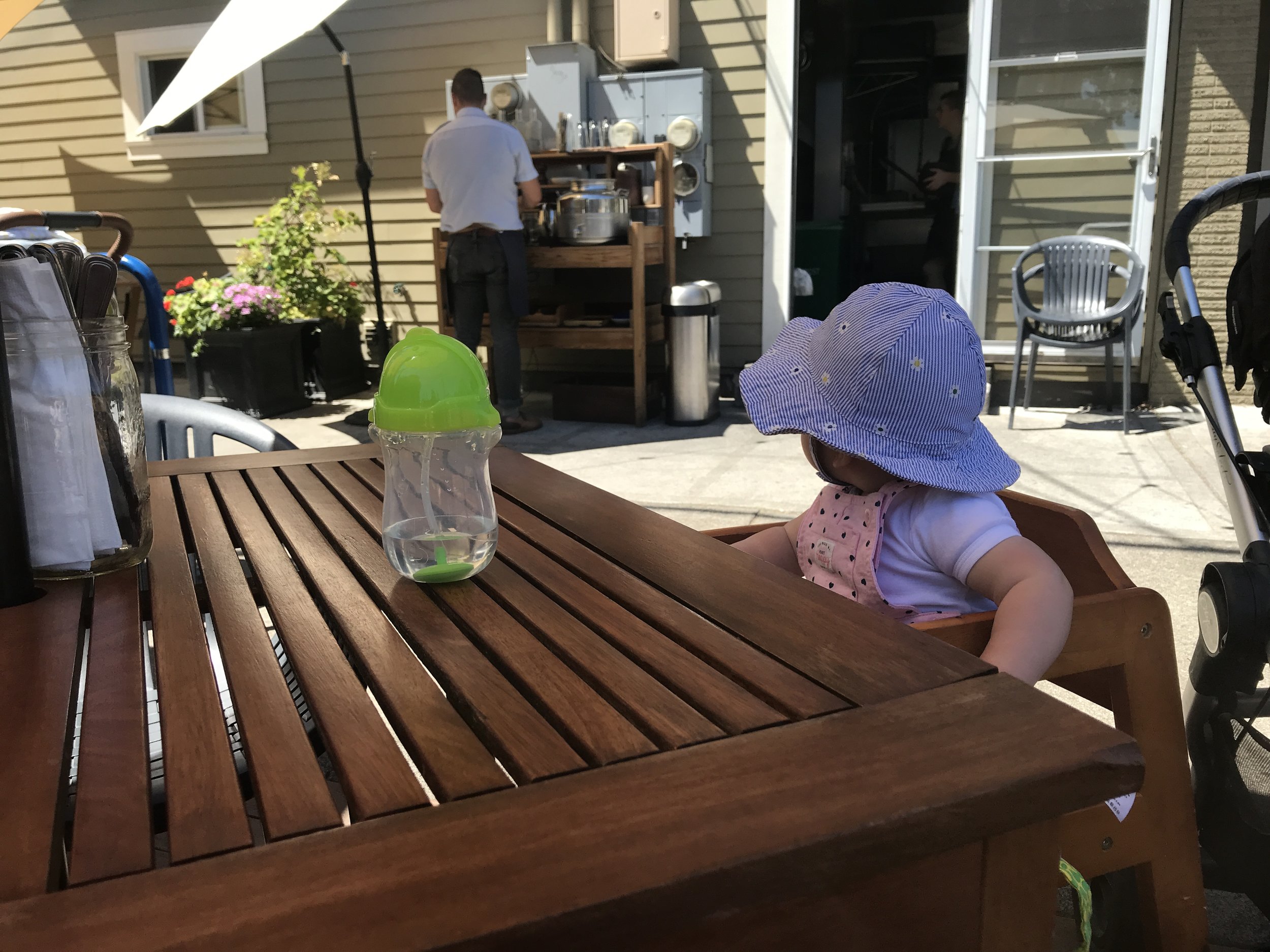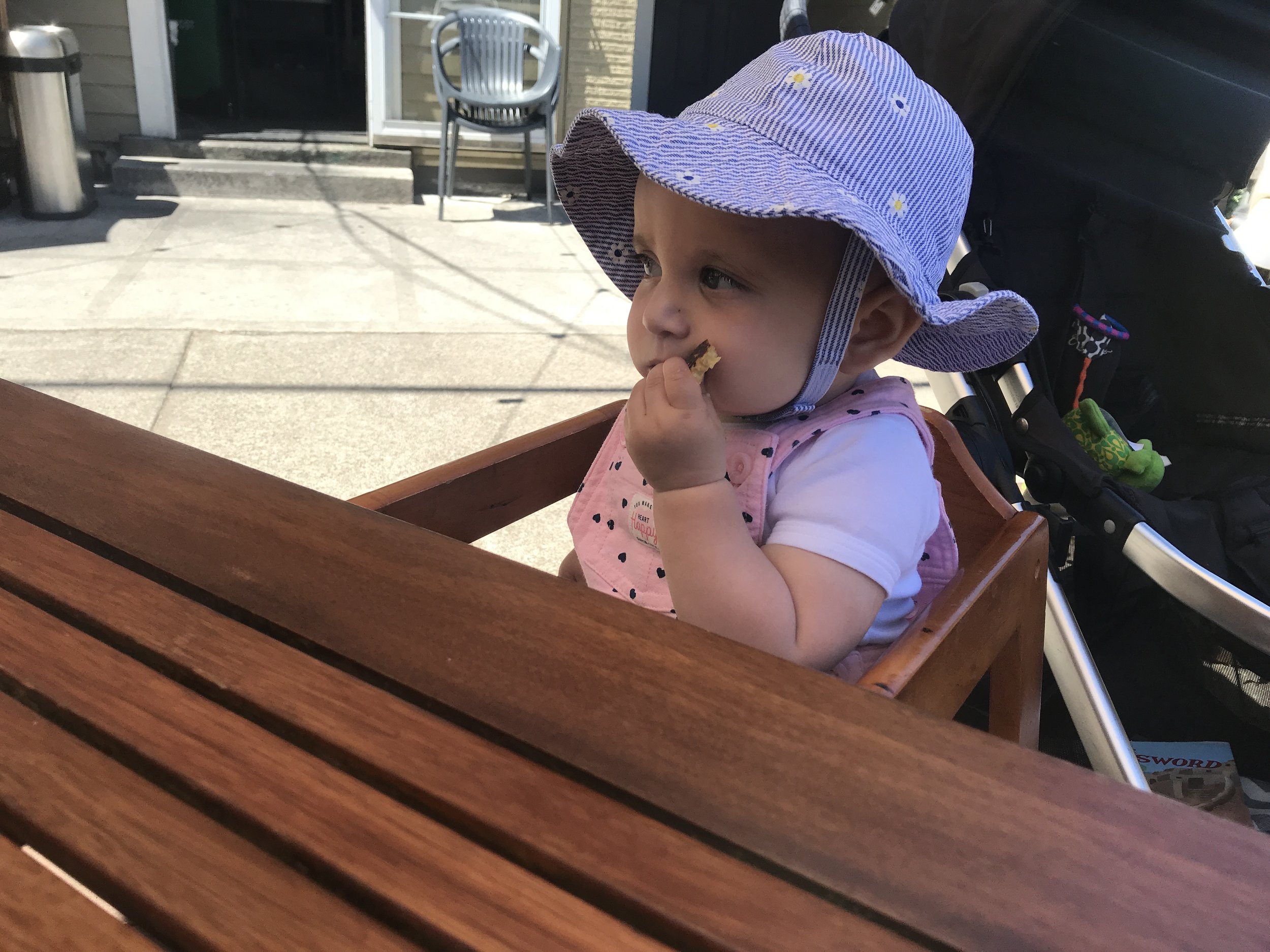 Chickpea socca - The first time I tried socca was in Antibes, France and it transformed me. A savory pancake made out of chickpea flour and Mediterranean spices, Coquine's version was just as good as I remembered it from Southern Europe. I loved the brunch rendition of this dish, which was topped with a carrot pepper sauce (almost like a curry), fresh feta cheese, basil, greens and a fried egg on top. It was savory, comforting and overall very satisfying. Layla enjoyed the actual socca too, and had several bites of her own. I let her try the carrot pepper sauce and it was a crowd pleaser.

Grown-up wins
Great atmosphere - casual yet still sleek, we sat in their outdoor space under an umbrella. On a very hot day, it served us well and Layla was comfortable sitting out there on a high chair.
Sophisticated menu - even their snacks such as toast are elevated with ingredients such as burrata cheese and peaches. Yum!
Great service - we enjoyed fast service despite sitting outside and felt well taken care of.
Kid wins
Fun high chair - I loved the way the high chair straps dangled. I got to kick my legs and make noise with them the whole time!
Yummy food - Mama got a big pancake and gave me piece of it it to try. Yum, yum - I couldn't get enough.
Cute dining companion - There was another little person dining at the table next to ours. I tried to talk to her and even raised my voice a bit, but she just stared.
Coquine - 6839 SE Belmont Street, Portland, OR. 503.384.2483
Judith Rich