Beeswing
On a typical rainy Portland weekend day, our family headed to Beeswing in Cully to meet friends for brunch. This was our third time visiting the restaurant and it has never yet disappointed. Because the weather is still pretty wet this time of year, the inside was crowded during brunch, however rest assured that when the weather warms up, their roomy outdoor patio offers twice as much seating and a perfect atmosphere for the kiddos to run around and play.

Here's why team Eaty Pie continues to love Beeswing: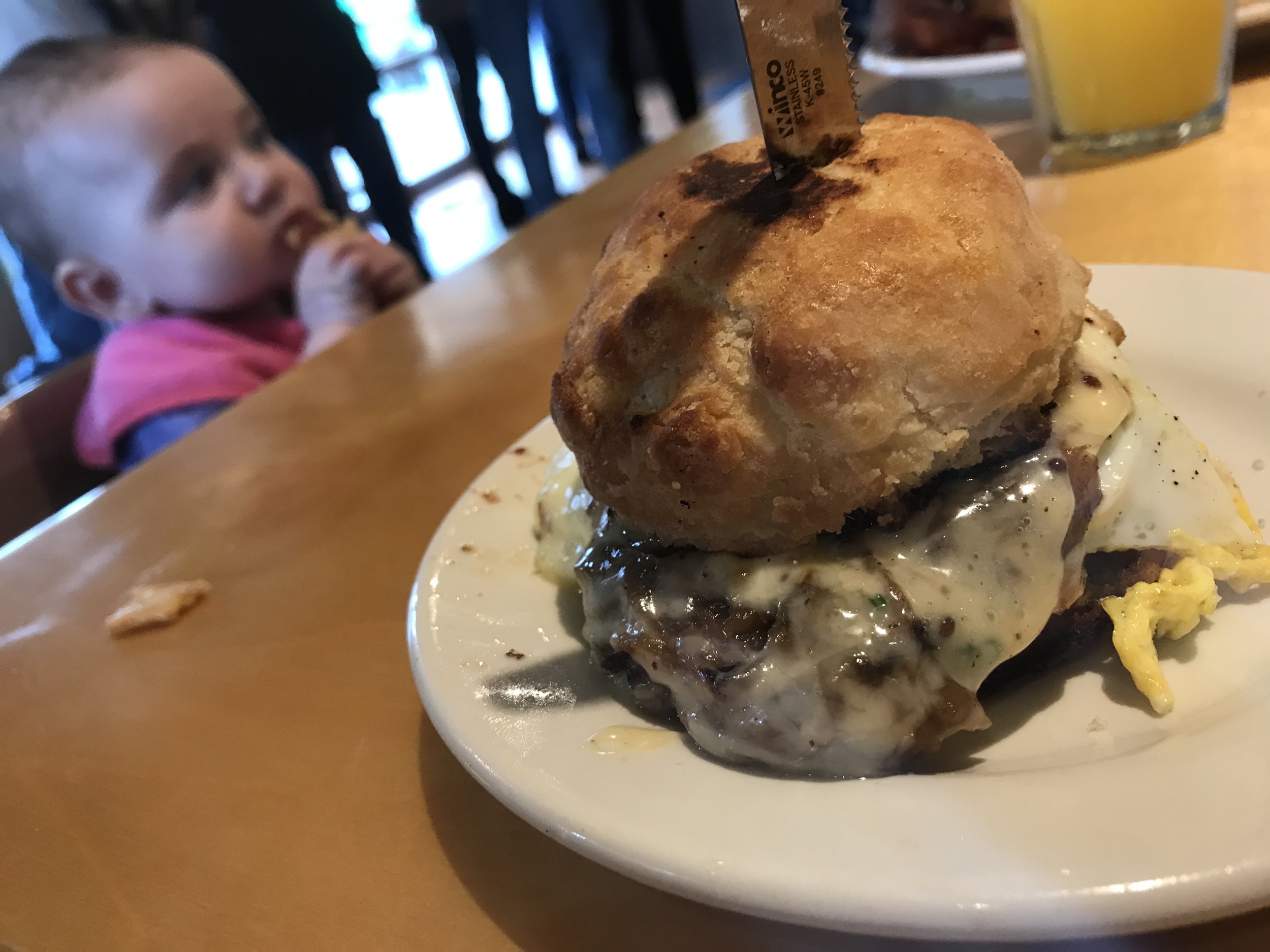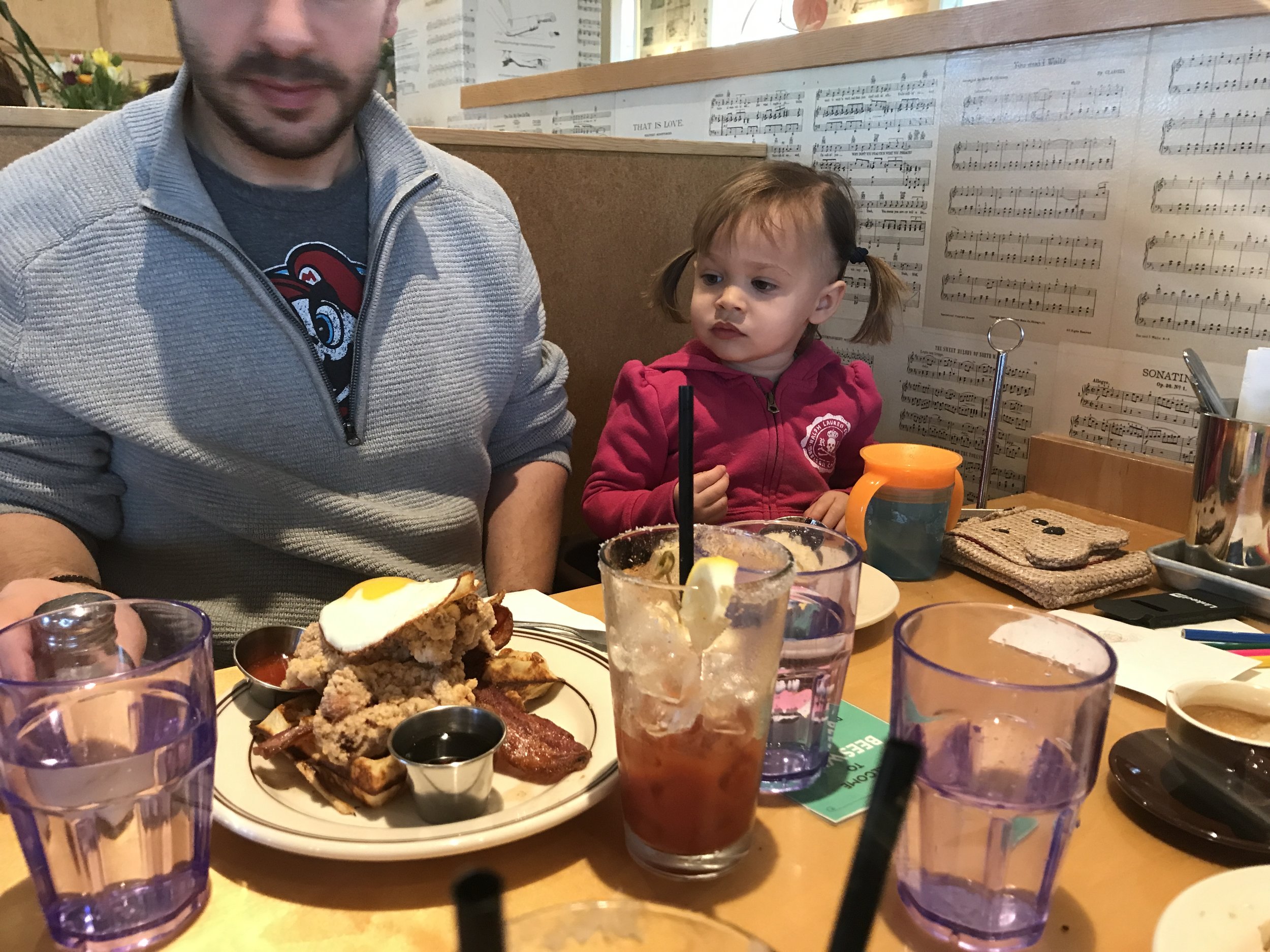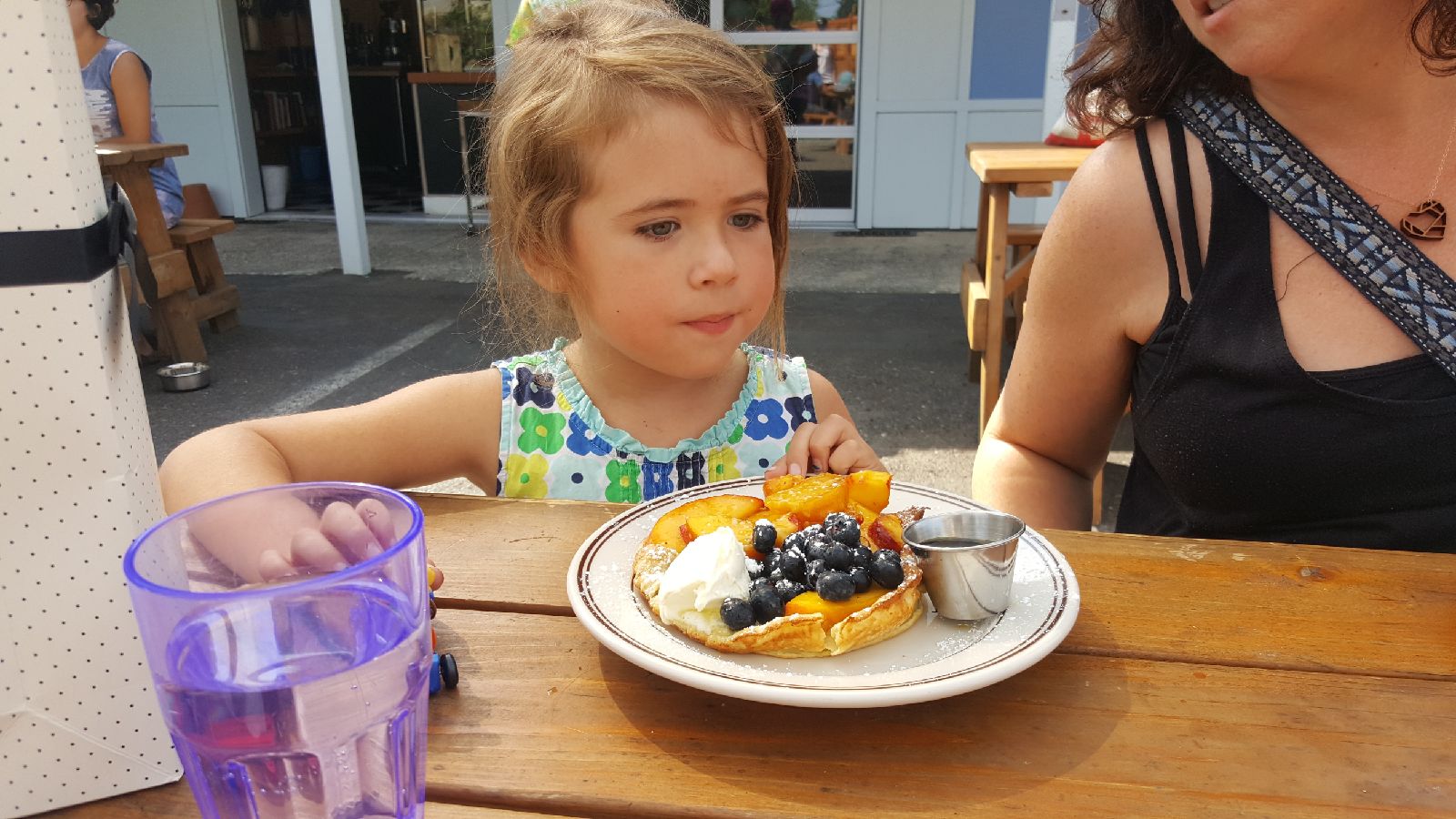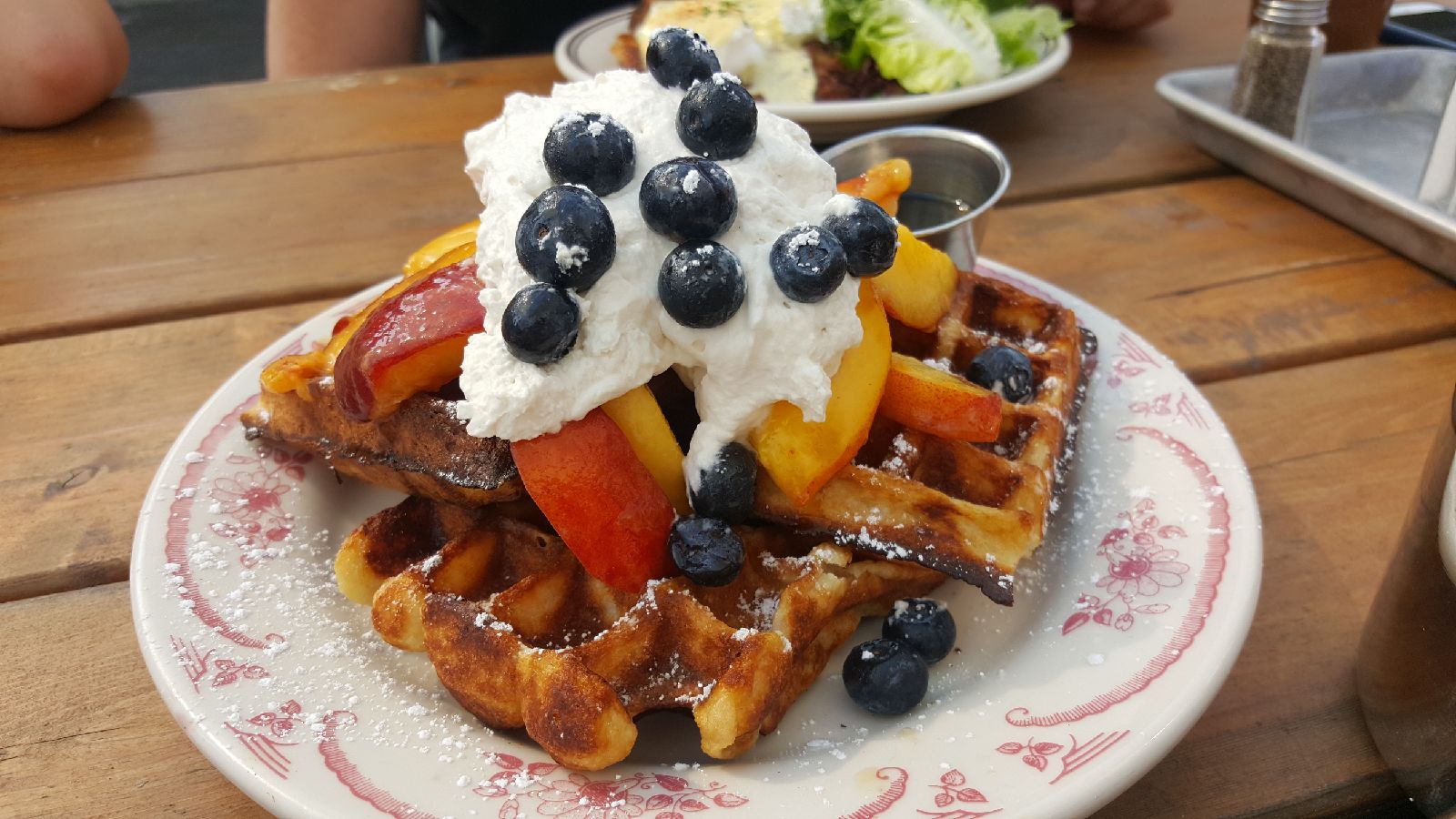 Biscuit Sandwich - Hubby, Edie and I all ordered this but with different variations - I got it with sausage, hubby with tempeh and Edie just with butter and jam. The biscuit was superb; buttery, a little crunchy on top and crumbly on the inside. What a delight! I enjoyed the thin sausage patty in my sandwich and the fried egg that hugged the top. Hubby seemed to like his tempeh and said it was actually flavorful, which isn't easy to achieve. Edie devoured hers and smeared the marionberry jam on her biscuit with vigor.

Sourdough waffle - Although we didn't order this dish today, we got it here previously and it's what Beeswing is most known for. I'd get it again in a heartbeat, as it's a total treat with a crunchy exterior and a soft chewy inside. The gorgeous seasonal fruit on top is the proverbial cherry on top, and a big win with adults and kiddos alike.

Bloody Mary - We couldn't resist sharing a morning cocktail when we saw this being served up to someone else. The tomato mix is spicy so just know that going in. Expect a generous topping of pickled veg such as cauliflower, carrots, celery and the like. The portion is large and perfect for sharing if you want to keep things lite.

Grown up wins
Fun, casual atmosphere - We loved the quirky musical decor and the reclaimed furnishings. The space gets lots of light and feels vibrant and cheery (even on rainy days).
Interesting menu - Sure they offer all the classics such as waffles, pancakes, fried chicken and the like, but they all come with something a little different to surprise you.
Fast service - Once you order at the counter, expect to get your food within 10-15 minutes. No follow-up needed!
Kid wins
Treats - I loved looking at the colorful display case with all the yummy treats like jammy cookies, croissants, biscuits and other noms. And I got to eat one too!
Booster seats - It was fun to sit at the table with my friends in my very own booster seat. I felt so big!
The yard - When it's nice out, I loved running around the yard and playing with all the rocks. Even though I got dirty and mommy wasn't happy, I had a great time! I'll bring a ball next time, too.
Beeswing - 4318 NE Cully Blvd, Portland OR. 503.477.7318
Judith Rich