Portland Pizza Week - Kid's Edition
It's Portland Pizza Week, which means lots of cheesy goodness for everyone! While this week brings us more than 30 of Portland's best pizza joints offering $2 slices, that's not to say we should be ignoring other non-participating pizza places that are also excellent. This is why I've put together a short list of our favorite places to get pizza with the kids. They're kiddo and grown-up friendly and boast fabulous pies and slices that you'll want to come back for - not just during pizza week.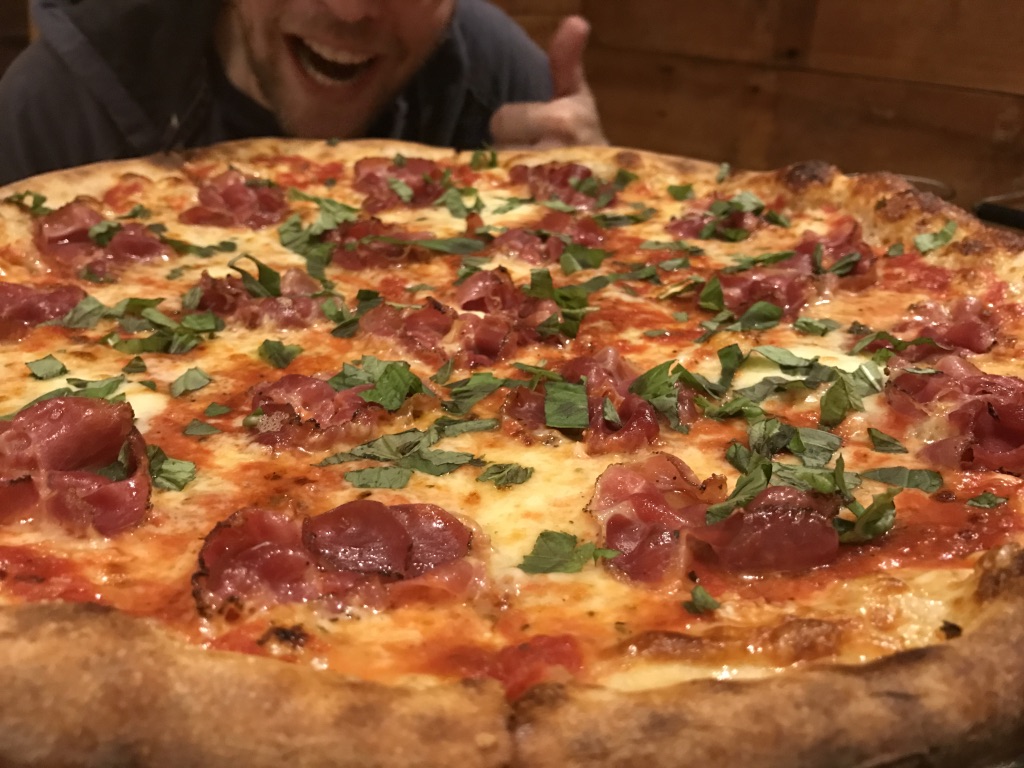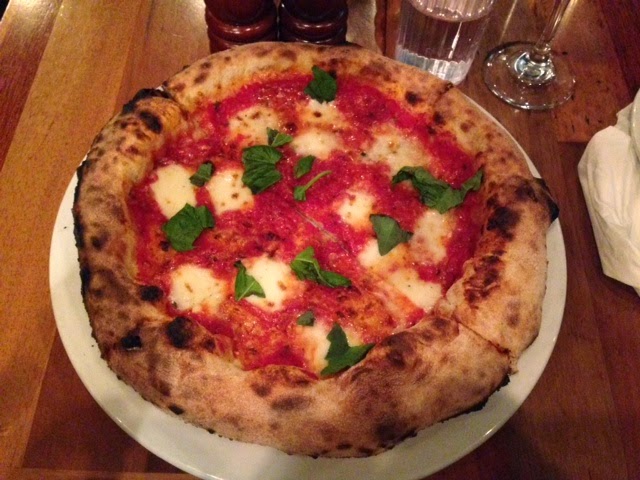 East Glisan Pizza Lounge - We love this place because regardless of when you visit, they sell pizza by the slice. It's fun to try their different varieties that sometimes change daily. Portland Pizza Week Special: 'N Du Ya Like Me Now slice with housemade bacon, soppressata, house-made ricotta, basil, poblano cream and honey. What a combo! An added non-pizza bonus is that they offer the best homemade cannoli in town. FULL DISCLOSURE - you'll have a hard time peeling the kids away from it! (8001 NE Glisan St).

Handsome Pizza - One of the most kid friendly pizza shops in NE Portland, this one offers a kid's corner with books and toys that'll occupy their time. A beautiful wood fired oven is the show stopper here and produces some excellent pies. Portland Pizza Week Special: The Famous Original slice with house-made pork sausage, shaved onion, Colin Couch Memorial Hot Sauce, tomato sauce and parmesan. This one may be more suitable for the grown-ups while the kiddos can enjoy their classic selections such as the Margherita or the Di Fara. (1603 NE Killingsworth St).
Bella Pizza - Another great all-age pizza shop in NE, we love it for not only their pizza but also for their meatball stuffed garlic knots. Meat eating kiddos will love the extra protein, and while they're on the big side, it's fun to slice them up and eat them in a few bites. Portland Pizza Week Special: The PILF slice with American and mozzarella cheese, ground beef, onions, tomatoes, and get this...pickles! ADDED BONUS - On nice weather days, their private backyard patio is the perfect way to chill out with friends and fam. It's great for kids because they can freely and safely run around. (2934 NE Alberta St).

Life of Pie - There's no wrong time to go to Life of Pie with or without the kids. Although they're not participating in Portland Pizza Week, their daily happy hour special between 11 a.m. - 6 p.m. offers a generous personal margherita pizza for just $5. Share one with your kiddo or get one for yourself. Team Eaty Pie highly recommends coupling it with their classic Kale & Arugula salad. GROWN-UP TIP: Score a $4 beer or house wine during happy hour, as well! (3632-3638 N. Williams Ave).

Apizza Scholls - Sure you may have heard of the famous Apizza Scholls and their equally famous wait times, but instead of trying them on the weekday, go on the weekend. Tuesdays or Wednesdays are a perfect time to come in because you'll probably sit right down. Their pies offer the perfect amount of airiness and are topped with delicious ingredients. While the slices are very large for kids, we usually cut them into smaller bites for those cute little hands. PRO TIP - They also do Caviar delivery Thursday - Sunday so you can get one of these babies delivered to your door. (4741 SE Hawthorne Blvd).

Red Sauce Pizza - A great place to visit with kiddos of all ages, they not only have a whole cabinet of games and activities, there's also lots of room for kids to roam. Their pizzas are non-traditional, which make the experience a lot of fun. Some of them even come with a side of ranch dressing - what?! Our favorite part about Red Sauce is the open air atmosphere on nice days, which makes even sitting inside feel open and fresh. (4935 NE 42nd Ave).

Lovely's Fifty Fifty - I totally didn't know how appropriate Lovely's was for kiddos until I had one. Simply wanting to go there for their top notch local ingredients and its unusual pizza toppings, I was pleasantly surprised when I found out they have lots of great toys for kids and that they even make a kid's sized margherita pizza. The preparation isn't dumbed down, it's just a bit smaller in size. Grown-ups will love their seasonal pies with unique ingredients such as Calabrian chilies, black trumpet mushrooms, stinging nettles and more! (4039 N. Mississippi Ave).
Judith Rich