Welcome to Eaty Pie
Hi reader!

Thank you for joining us at Eaty Pie - your dining insider guide to Portland, Oregon (with or without your respective little person). Nicknamed for my daughter, Edie who we affectionately call Edie Pie, prepare yourself for a journey of colorful food, diverse tastes and perspectives.
Immersed in the restaurant scene for the last nine years, I've been documenting my food adventures on my blog, Fooditka. Originally based in Astoria, New York, life took me to Portland, Oregon where I've been living for the last two years. And now with a hungry baby in tow, my foodie life has gotten more interesting!
Through this blog, I aim to show you that your curiosity and passion for great food doesn't have to go out the window when you have kids. Actually, what I've found through my experiences is that kids can make your food journey more colorful and rich. And I think you'll be surprised at just how willing and eager kids are to experience great food with you.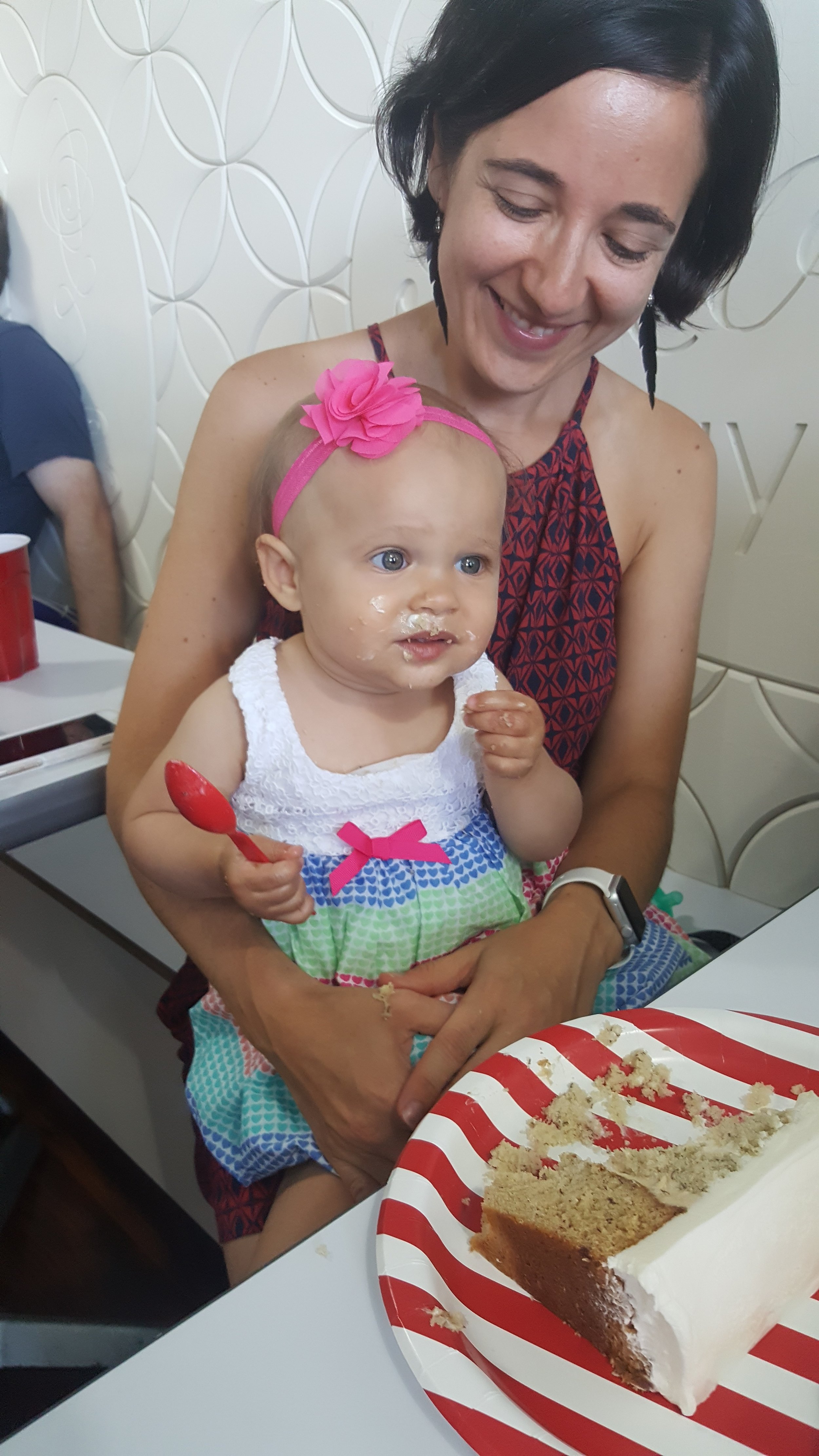 What you'll find at Eaty Pie:
Non traditional "kid friendly" restaurants - Through our reviews, we cover restaurants that you wouldn't naturally associate with being kid friendly; but they are! Think tapas, Middle Eastern, BBQ, vegan restaurants, even sushi.
Two perspectives - We'll provide both an adult and a kid perspective to each food experience. So if you're looking to dine with some friends or a loved one (sans baby), we hope you'll still find our commentary useful.
Short digestible tips - Understanding just how busy we all are and being very much of the mentality that less is more, you'll find our reviews to be short and visually focused. In fact, this is the longest post you'll see on this blog.
Honest, uncut and not always pretty - We aim to show and tell you the truth, so if we love something you'll know it and conversely if we don't, we won't sugarcoat it.
Enough talkin', now let's eat!
Love,
Judith & Edie
Judith Rich